Deck Su-33, based on the cruiser "Admiral Kuznetsov", before going to the Mediterranean equipped with a computing subsystem SVP-24-33, which allows you to use bombs with the accuracy characteristic of guided munitions, reports
Interfax
message source in the defense complex.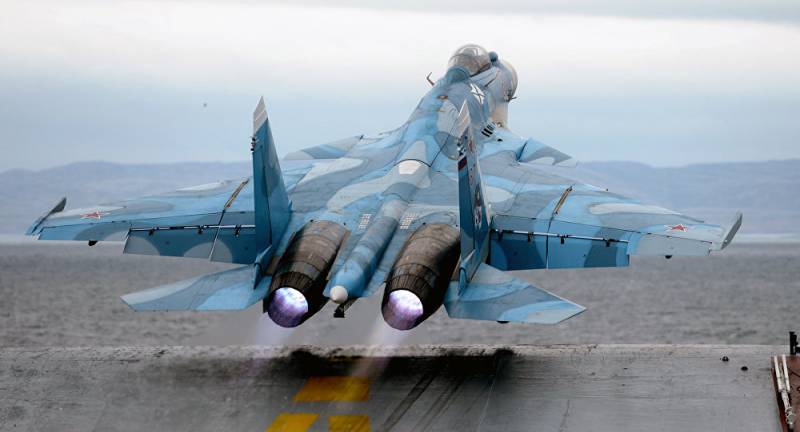 "To date, a significant number of deck fighters based on the heavy aircraft carrier Admiral Kuznetsov have been equipped with this equipment," said a source.
On Tuesday, Defense Minister Sergei Shoigu announced that "for the first time in
stories
Russian naval
fleet
in the fighting ... involved the aircraft carrier cruiser Admiral Kuznetsov. "
"Today our Su-33 aircraft began working with this cruiser. Before that, we conducted very thorough, thorough intelligence on all targets. Based on this, the main ones are identified - these are warehouses with ammunition, congestions and mainly training centers for illegal armed groups, or to be more precise, terrorists, "he said.
Later, the representative of the Ministry of Defense Igor Konashenkov said that the planes from the wing of the "Admiral Kuznetsov" had "destroyed a large gang formation of the group" Dzhabhat al-Nusra "(banned in the Russian Federation)".