In the Crimea, the division of the coastal missile complex "Utes" was restored,
Interfax
message source familiar with the situation.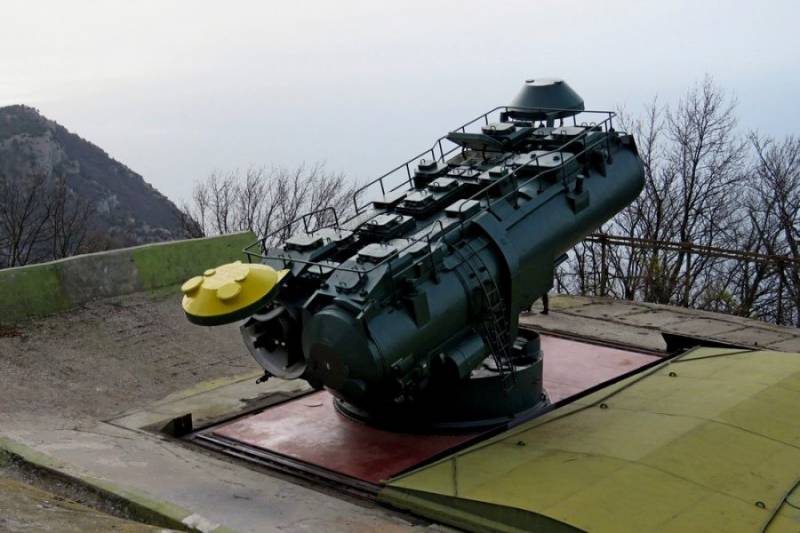 "It is assumed that the revived complex will conduct several missile launches in order to prove its viability. In the future, it is planned to deploy a silo-based Bastion missile system at its base,
said the source.
Earlier, another source informed the agency about the possible deployment of a mine-based complex in the Crimea up to 2020 of the Bastion complex.
"It will use both the existing anti-ship Yakhonts and the promising missile variants currently being developed that will be able to destroy any target located in the Black Sea area," the source said.
According to him, the mine way of deploying missiles will significantly increase the combat stability of the complex, and, therefore, the security of the peninsula.
"Stationary deployment will make an irreversible blow of retaliation against any ship that invades the territorial waters of the Russian Black Sea coast," the source said.
He noted that the mine can withstand "excessive pressure in the front of a shock wave with a force up to 20 kgf / sq. cm".
Help agency: "Complex" Bastion "is designed to protect the coastline over the length of 600 km and defeat surface ships of various classes and types, operating as part of amphibious units, convoys, shipboard and carrier strike groups, as well as single ships and ground radio contrast targets Intensive fire and electronic countermeasures. The Yakhont missile is capable of hitting targets at a distance of 300 km and carrying a warhead weighing more than 200 kg. "