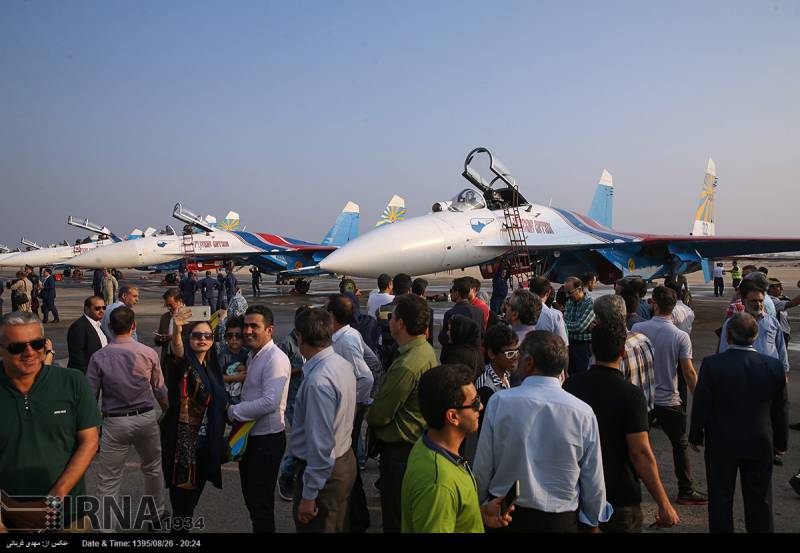 The opening ceremony of the Iranian 8 International Air Show Iran Air Show 2016 on Kish Island was held with the participation of civil and military officials of the Islamic Republic of Iran and the diplomatic corps, Aviation Explorer reported
The air show on Kish Island has been held since 2002, and for the first time since the lifting of economic sanctions from Iran, it is of particular interest to companies willing to invest in this emerging market. Over 100 global manufacturers and suppliers of civilian aircraft participate in the Iran Air Show.
The presence of Russian companies at Iran Airshow 2016 has become the most ambitious
history
Exhibitions. Among the participants: United Aircraft Corporation (UAC), Russian Helicopters, United Engine Corporation (UEC), Concern VKO Almaz-Antey, Aviasalon JSC, Foreign Trade Company ALLVE, CIAM. P.I. Baranov. The Russian delegation includes more than 50 specialists and industry experts.
Iran Air Show 2016 program scheduled daily performances of Russian
aviation
aerobatics groups "Russian Knights" and the Latvian group "Baltic Bees".
To date, Russian-Iranian industry cooperation has received the most intensive development in the direction of helicopter technology. Iran Air Show-2016 will be able to give it additional impetus and identify new vectors of interaction in the aviation sector.