Lithuanian Foreign Minister, a famous Russophobe, Linas Linkyavichus commented in absentia on the statement of Barack Obama that Russia is a military superpower. Recall that the outgoing US president made such a statement during his visit to Germany - during a joint press conference with Angela Merkel. Commenting on Obama's statement, Linkiavicius said that "Russia is not a superpower, but a super problem."
This statement was made by the head of the Lithuanian "diplomacy" in an interview
"BBC"
. This statement says not so much about the attitude of Linkyavichus to Russia (this attitude is already known), but about the fact that Linkyavichus and the entire Lithuanian leadership managed to throw Obama off the bill. The Lithuanian Foreign Ministry would clearly not have allowed such attacks, especially considering that we are talking about the actual mockery of Obama's statement if he had not switched to the "lame duck" mode.
In an interview with the British television channel, the Lithuanian Foreign Minister said that Russia "can take advantage of the fact that the new US administration will start work only in the second half of January."
Linkyavichyus:
I fear that during this period (before Trump takes office) Russia will use all its forces in the Middle East, in Aleppo, which I hope will not be erased from the face of the Earth until that moment.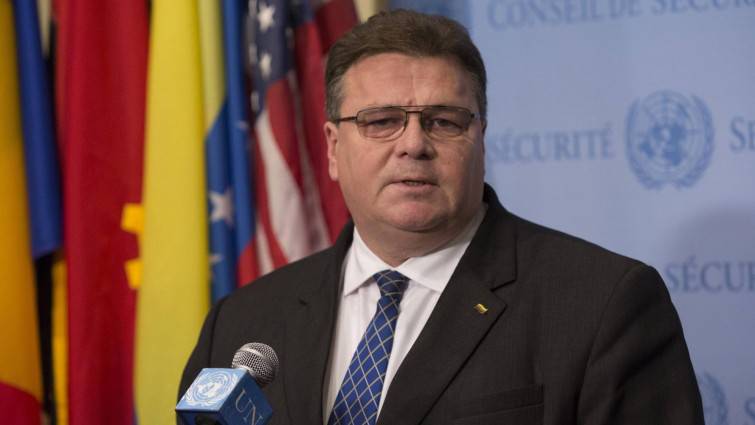 The British correspondents, as representatives of the "most independent media in the world," for some reason did not ask, and why Linkyavichus is not concerned about the fate of Mosul, as he is concerned about the fate of Aleppo? And why, if Russia, according to Linkevicius, is not a superpower, does he fear that Russia will use force? ..