The draft resolution "on the elimination of racism, racial discrimination, xenophobia and intolerance, as well as against the glorification of Nazism" proposed by the Russian permanent mission was approved and accepted for consideration in the UN Security Council, reports
RIA News
.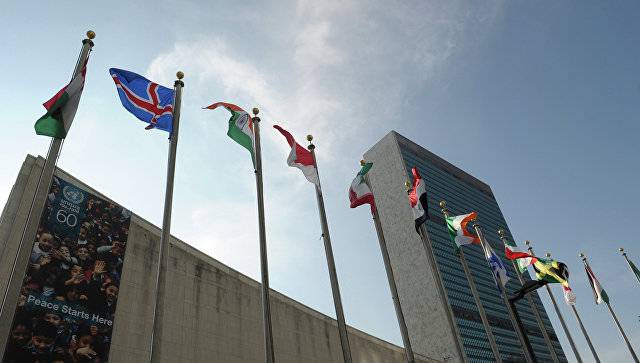 The document was approved by the Third Committee of the General Assembly. 131 voted in favor of the country, three (USA, Ukraine and Palau) opposed, 48 countries abstained. More than 50 states acted as co-authors of the resolution.
The Russian Federation draws attention to the "increase in the number of cases of racism throughout the world and a surge in violence motivated by racism and xenophobia, whose victims are ethnic, religious and linguistic minorities."
The document highlights concerns about "glorifying Nazism, including by building monuments and holding public demonstrations to glorify the Nazi past and neo-Nazism." In this regard, the "unceasing attempts to desecrate or destroy monuments erected in memory of those who fought against Nazism during the Second World War" are also mentioned.
Russia calls on all countries of the world "not to allow the denial of crimes against humanity and war crimes committed during the Second World War."
The draft notes the need to "combat manifestations of religious intolerance, persecution or violence against individuals or entire communities based on ethnic origin or religious beliefs".