Former chief of intelligence, he is the Prince of Saudi Arabia Turki ibn Faisal Al Saud warned President-elect Donald Trump against a deal with Moscow and Tehran on Syria, reports
Interfax
Post Kuwaiti edition KUNA.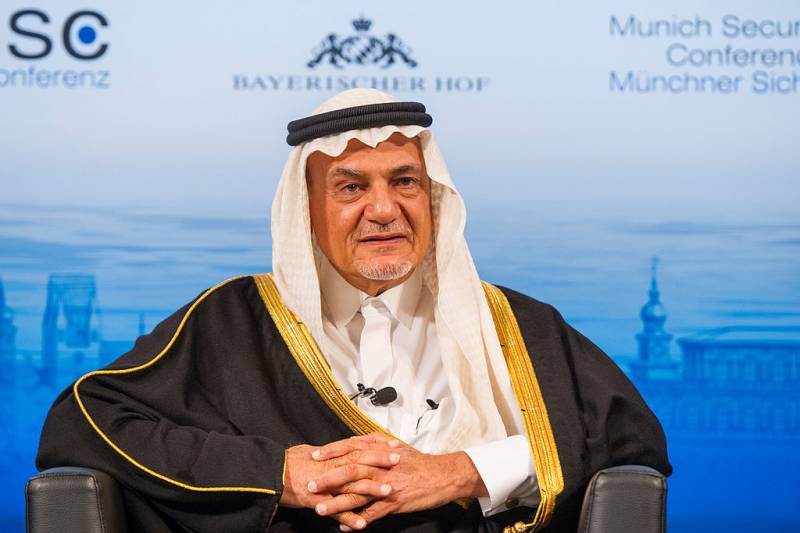 "If elected president Donald Trump decides to conclude a deal with Russia and Iran on Syria, this will be the most catastrophic step,"
said al saud.
"Since the conclusion of the deal on Iran, we have seen a massive influx of Iranian soldiers into Syria, which led to death," the prince added.
He called on Trump, before taking office, to "meet America's friends in the Middle East" and then help them "stop the main terrorist, President Assad."
Al Saud also appealed to Trump to "recognize the international agreement on the Iranian atom" and not to repeal this legislation.
"I see this deal as the first step in ridding the Middle East of nuclear
weapons
"- said the Saudi prince.