As part of the Syrian troops, a remote-controlled installation, mounted on an armored reconnaissance vehicle, was observed, it is a system, the basis of which is a twin 23-mm gun ZU-23-2, reports
Messenger of Mordovia
.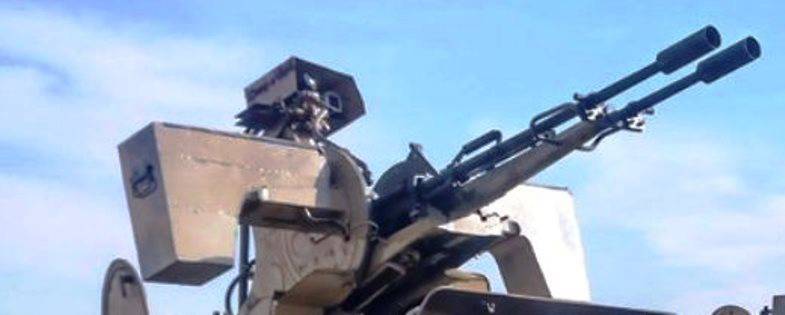 This gun is used by the Syrians from the very beginning of the war. It was installed on the BMP and on cars of various types.
"Zushka" has rather high characteristics. The rate of fire is up to 2000 shots per minute. The range of destruction of targets - up to 2,5 km. The weight of the projectile is 190 grams, "notes the author of the article, Lev Romanov.
Its main drawback was the open location of the calculation, not protected from bullets and fragments.
"Syrian craftsmen (perhaps with the help of foreign advisers) solved this problem by introducing elements of robotization. The result was the original remote-controlled combat module. The gunner, being behind the armor, carries out search and aiming with the help of a video camera, "the author writes.
Another innovation - armored and more spacious boxes with ammunition.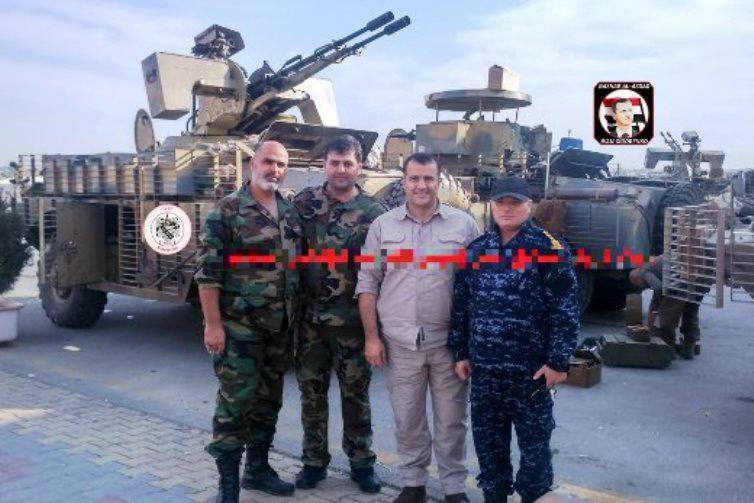 So far, these modules are being mounted only on upgraded armored reconnaissance vehicles, however, it is possible that they will soon appear on other models of equipment.