"United Instrument-Making Corporation" is ready to begin production of a set of training tools (KUTS), allowing to simulate the actual conditions of a battle to work out fire interaction, reports
press office
company.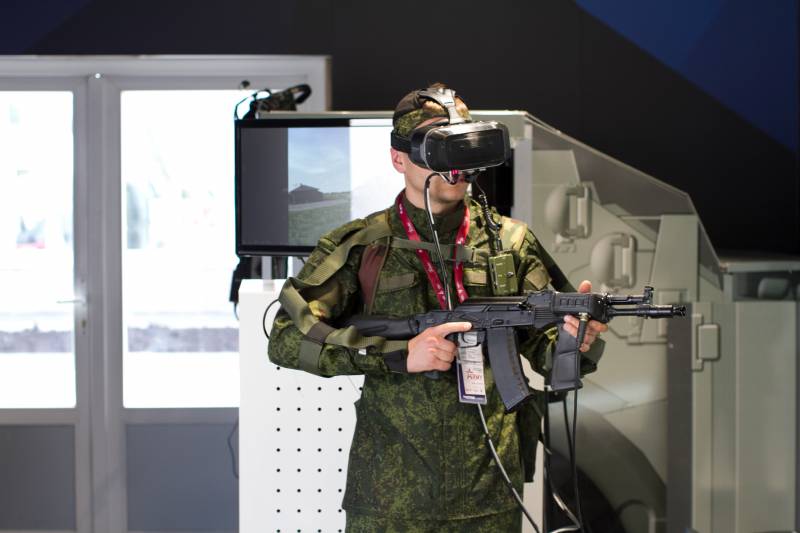 "The training complex includes an augmented reality helmet, a set of body position sensors and a weapon simulator. In the course of training, KUTS forms full-fledged crews of virtual command and staff, command and line combat vehicles, as well as infantry personnel jobs, "the release says.
It is noted that "the position in space of soldiers and equipment, as well as orientation
weapons
visualized in a three-dimensional model of the terrain, which is reflected on the screens of workstations (AWP) and in glasses of virtual reality. "
According to the press service, "the complex allows you to choose the space for training using open map services, as well as independently simulate the terrain and conditions for the use of combat equipment and units."
The system also takes into account the possibility of loss of communication due to the particular terrain, obstacles and other factors.
The complex allows you to engage in training at the same time up to 400 people.
The development of KUTS is conducted by the enterprise "Constellation" - "Ryazan Radio Factory" (included in the defense industrial complex).