RIA News
referring to representatives of the Russian diplomatic mission in Turkey, reports on a shootout outside the Russian consulate in Istanbul. According to preliminary information, none of the employees of the Russian consulate in the largest Turkish city was hurt.
According to the information agency, the shootout had nothing to do with the activities of the Russian diplomatic mission.
At the same time, the Turkish press reported that two people were injured as a result of a street skirmish in the center of Istanbul. Both of them have Turkish citizenship.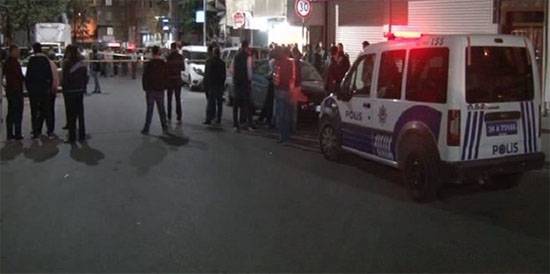 On this basis, the Russian diplomatic structures appeal to Russian tourists with a request for vigilance in the face of a rather complex socio-political situation in Turkey. Recall that the situation is complicated not only by the persecution of supporters of the preacher Fethullah Gulen, called Erdogan the ideologist of the coup d'etat, but also Ankara's confrontation with the Kurdish population.
Meanwhile, the newspaper
"Hurriet"
reports on another terrorist act in the east of the country. In the province of Mush a military vehicle was blown up. According to some reports, an explosive device was laid at the side of the road. Investigation brigades work at the site of the explosion, including soldiers of the Turkish army.