The National Guard of Russia received a special engineering "Tornado" lashing machine, which can be used both to curb riots and to help people in emergency situations, reports
RIA News
report of the Deputy Director of the Russian Guard Sergei Yarygin.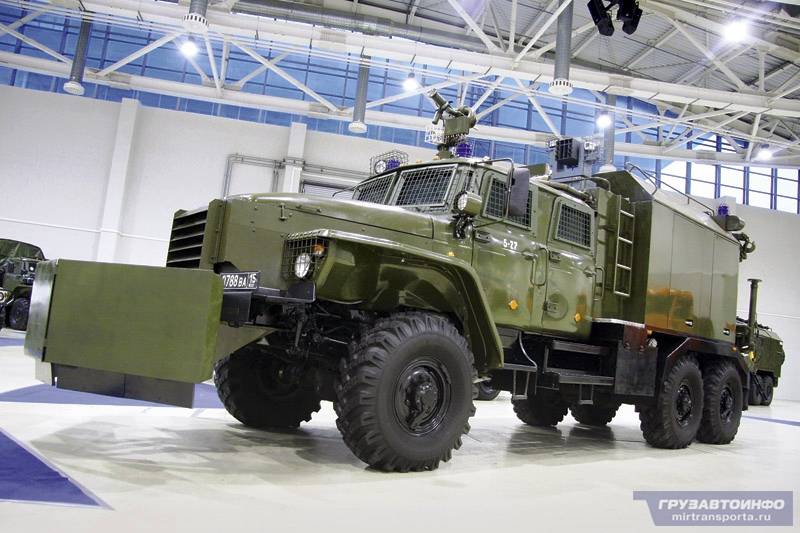 Tornado car on the chassis Ural-4320-1880-30
"We use many different techniques. And not only armored wheeled vehicles, but also one that is needed to solve special problems. As an example, we can cite a special engineering trenching machine "Tornado", during the creation of which we took into account the work experience of our foreign colleagues in countering violators of public order, "the Lieutenant General noted.
According to him, "the fencing system includes water cannons, special means for raking up obstacles, a manipulator".
Yarygin also noted that some of the developments have become branded service brands: "for example, various modifications of the Tiger armored vehicle, as well as the new Bear armored vehicle, capable of exposing a smoke screen, spraying fire-fighting equipment and conducting radiochemical reconnaissance." According to the general, the delivery of vehicles "Bear" will begin in 2017.