US spending on high-tech weapons do not justify themselves, according to the American magazine The National Interest. Article leads
RIA News
.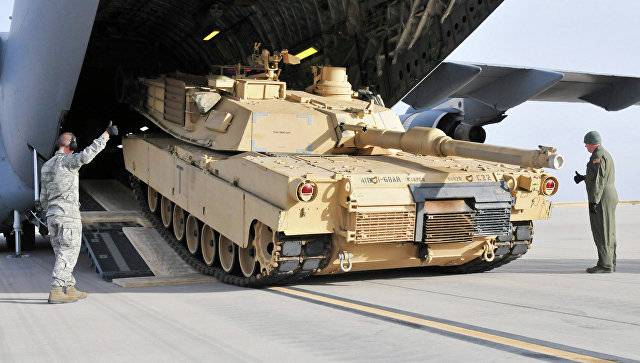 "It is believed that today the American military machine has no equal. On the side of the US armed forces all the advantages: advanced technology and the most advanced equipment. However, the technological superiority of American troops is a double-edged sword, "the authors of the article, experts Tobias Burgers and Scott Romanyuk, write.
They ask themselves: "Is the United States capable of waging full-scale war using the most advanced types
weapons
if the value of these weapons reaches astronomical values? "
For example, according to their data, the Pentagon's anti-IS operation (banned in Russia) "costs US taxpayers 600 thousand dollars per hour", and by now total expenses in Iraq alone amounted to $ 819 billion (in Afghanistan they reached $ 750- ty billion).
"There is no doubt that these funds could be more usefully spent on the development of the United States itself," the experts write.
According to them, "the destructiveness of the current situation is that the opponents of the United States are capable of solving the same tasks as the Americans, but for much less money." For example, "if a Tomahawk cruise missile costs one and a half million dollars, the standard shahid belt is one of the main means that militants use to sow panic and horror," cost them no more than 150 dollars, the authors note.
Now America is not in the position to mindlessly spend fabulous sums on weapons. "Economic considerations should play a much larger role in formulating the country's defense policy," they conclude.