After statements that the International Criminal Court (The Hague) is ready to recognize the separate actions of the US special services and the US military in Afghanistan, this very court decided not to stop "on what has been achieved." The ICC Prosecutor Fatou Bensuda, after a report on Afghanistan, submitted a report on the Crimea. On the basis of the "collected facts", Ms. Bensuda reports that she came to the conclusion that Russia's actions in Crimea with the "armed conflict between the Russian Federation and Ukraine" are equivalent.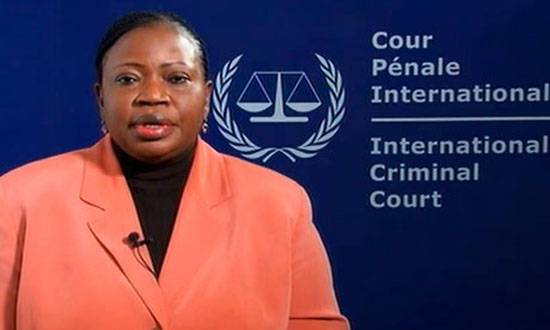 Excerpt from the report of the Prosecutor of the ICC leads
broker
organizations:
The assumption of control of the Crimea by the Russian Federation as a whole took place without a firefight. Russian military personnel were used to establish control over the territory including the Ukrainian military bases and government buildings, and in mid-March the Ukrainian government began recalling military units and units located on the Crimean bases to the main territory of the country.
According to reports, the situation in the Crimea and Sevastopol equivalent to international armed conflict between Ukraine and the Russian Federation. This international armed conflict began no later than 26 February, when the Russian Federation engaged the personnel of its armed forces to gain control over parts of the territory of Ukraine without the consent of the government of Ukraine. The law of international armed conflict is applicable after 18 in March 2014 to the extent that the situation in the territory of Crimea and Sevastopol will be equivalent to the continuing state of occupation. Establishing the fact of the legality of the original intervention, which resulted in the occupation, is not required. For the purposes of the Rome Statute, an armed conflict may be international in nature if one or more states partially or fully occupy the territory of another state, regardless of whether the occupation is accompanied by armed resistance.
In general, the opinion of Ms. Bensud voiced.
And now the important questions: If the ICC has decided to recognize that the state of affairs over Crimea is identically to the armed conflict between the Russian Federation and Ukraine, then why does Ukraine not accept this at the legislative level? In Kiev, they shout a lot about "opposing Russian aggression", but Kiev has not yet declared war on Russia ...
Moreover, the ICC document speaks of activities "without the consent of the Government of Ukraine." And who at that time is the ICC ready to consider the government of Ukraine? If overthrown as a result of a coup d'etat, so not one of them spoke out categorically against the return of the Crimea to the Russian Federation. And if about Maidan Shobl, then it turns out that the ICC officially supports armed coups in different countries of the world.