American drone spent reconnaissance near the Crimean peninsula and Donetsk
The US strategic drone RQ-4A Global Hawk on Monday made a reconnaissance flight near the Crimea and the line of demarcation near Donetsk, reports
Lenta.ru report
with a link to sites tracking the movement of the military
aviation
.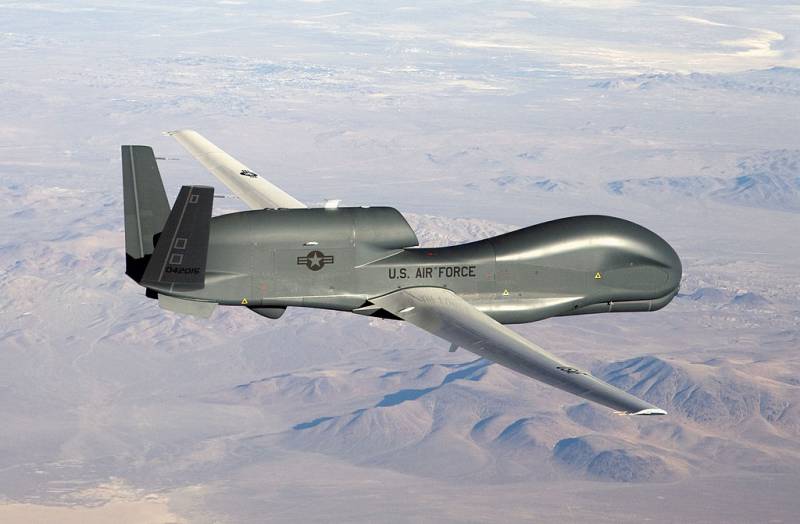 According to the report, "the BLA with the onboard number 04-2021 took off from the Sigonella airbase in Sicily, entered the airspace of Ukraine near the Black Sea coast in the Nikolaev region, and then continued to fly east along the northern regions of Crimea to the Donbass".
In particular, the aircraft was seen in the area of ​​Kramatorsk, located on the territory controlled by Kiev, Donetsk region.
The publication reminds that the same UAV flew to the Russian border in the Crimea 15 October. His flight took place at an altitude of 15,5 thousand meters.
RQ-4 Global Hawk is able to be in the air for up to 30 hours and conduct exploration to a depth of 300 km.