A new Voronezh-DM radar is under construction in the Murmansk region
Holding OJSC "RTI" commissioned by the Ministry of Defense is building a new powerful radar in the north-west of Russia, which will cover the main rocket-hazard direction, reports
bmpd
with reference to Interfax-AVN.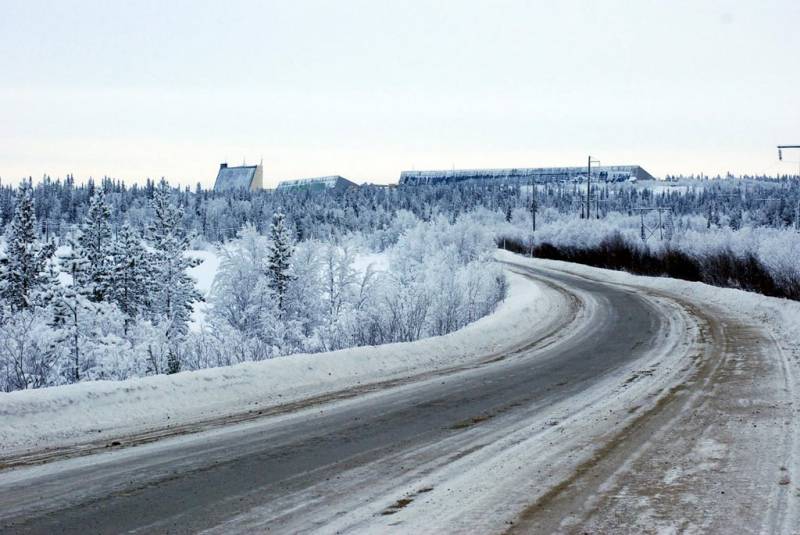 RO-1 Early Detection Unit (695 Object, 57-th Separate Radio Assembly) of the Olenegorsk area early warning system of a missile attack (Murmansk region), equipped with Daugava and Dnepr radars
"The state tests of the high-potential Voronezh-DM radar in the region of Murmansk should be completed in a few years," said Sergey Boev, head of the board of directors of OJSC RTI,.
According to him, the new station "will be about three times more powerful than all the radars of high factory readiness already created and under construction."
"This radar is building foundations for a huge radar on a mountain at an altitude of more than 400 meters above sea level. It will provide radar control of aerospace over the Arctic and major missile-prone areas ",
told Boev.
He noted that Voronezh-DM will replace the obsolete Dnepr radar in the north of the country.
In July, Boev reported that Russia "is completing work to create a continuous radar field to protect the territory from a potential missile attack." "We are meeting the deadlines set by the country's leadership - today, all missile-prone areas are securely covered," he added.
In turn, the Ministry of Defense announced in October that the creation of the Voronezh radar network would be completed by 2018.
"The combat duty of the new generation radar" Voronezh "in the Leningrad, Irkutsk, Kaliningrad regions and in the Krasnodar Territory. The state tests of the new Voronezh Radar Station Voronezh in the Krasnoyarsk Territory and in the Orenburg Region are nearing completion, and state testing of the radar station in the Altai Territory has begun. Construction of a new radar station in the Arctic is underway, "the defense ministry said.
bmpd.livejournal.com/lead