In the interests of the Ministry of Defense, Zavod Electromash JSC is developing a robotic complex that can automatically detect unmanned aerial vehicles for various purposes, while the complex itself remains invisible in the radio range, according to
News
.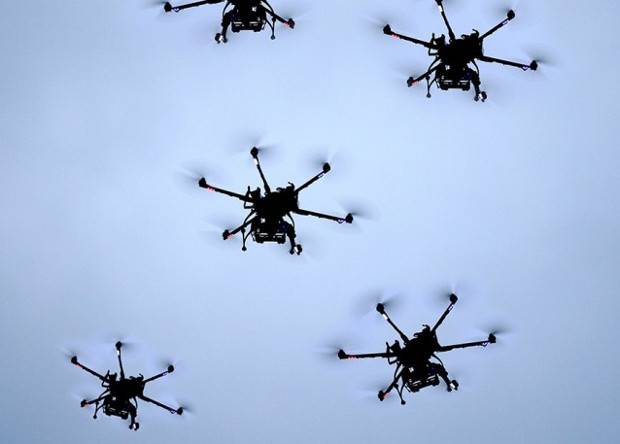 The NRS ("Non-Emitting Radar System"), developed by Electromash, is a small remote-controlled all-terrain vehicle with rubber tracks, on the body of which a receiving antenna of a passive radar is installed. With a length of less than 2 m and a width of less than 1,5 m, the weight of the tracked platform does not exceed a ton. NRLS can reach speeds up to 12 km / h, while remaining virtually silent thanks to the use of an electric motor. The complex is capable of detecting enemy drones at a distance of up to 5 km using airborne radar and up to 3 km using optical-electronic means, "writes the newspaper referring to Anatoly Sokolov, general director of the plant.
"Development work is currently ongoing, which will continue until the middle of 2017. After the complex passes all the necessary internal tests, it will be delivered to the Ministry of Defense. The system continues to be refined, and we are also preparing a portable, landed version of the device, which will weigh no more than 30 kg, but will save all self-propelled performance characteristics, "he said.
The key element of the complex is a passive radar that does not emit any signals and operates on the principle of a powerful antenna.
Military expert Alexei Leonkov:
"Using conventional active radar stations to detect a miniature reconnaissance drone is like shooting a cannon at sparrows. Such radars can effectively detect large unmanned aerial vehicles such as the American MQ-1 Predator (the size of a modern attack aircraft), but miniature drones are often inconspicuous for them. A more effective means against such UAVs can be called passive-type radars, which detect UAVs regardless of their size, detecting the operator's signals transmitted over the air. "