The press service of the Investigative Committee of the Russian Federation distributes a message about the detention of the Minister of Economic Development of the Russian Federation, Alexey Ulyukayev. The report states that the detention is due to the fact that a criminal case was initiated against Ulyukayev about extortion of a bribe on a large scale.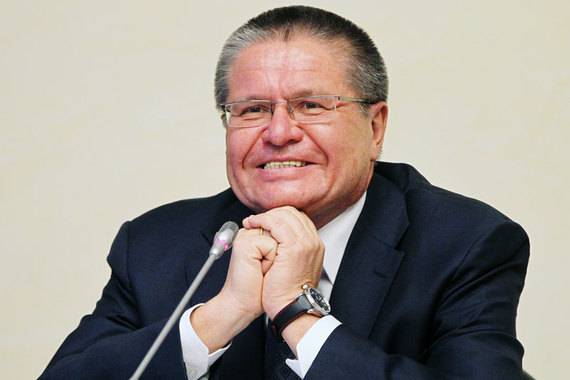 From the material
press service of the RF IC
:
15 November 2016 of the year according to the results of a set of operational measures conducted by the FSB of Russia The Directorate General for Investigating Particularly Important Cases of the Investigative Committee of the Russian Federation opened a criminal case against Minister of Economic Development Alexei Ulyukayev on the grounds of the crime stipulated by part 6 of Article 290 of the Criminal Code of the Russian Federation (receiving a bribe in a particularly large size). It is about extortion of a bribe from A.Ulukaev.

Circumstances of the crime are connected with the receipt of the state office of the Russian Federation Alexey Ulyukaevym 14 in November 2016 of two million US dollars for the positive assessment issued by the Ministry of Economic Development, which allowed PJSC "NK Rosneft" to make a deal to acquire the state stake in PJSC ANK "Bashneft" in the amount of 50 percent.

Currently, the Minister has been detained and the necessary operational investigative actions are being carried out against him.

In the near future, the investigation plans to charge Alexei Ulyukayev and petition for the election of a preventive measure.
In the TFR suspect that Alexey Ulyukayev demanded obtaining material benefits from the transaction, not only using his official position, but also threatening the representatives of one of the parties that carried out the transaction.
The official representative of the RF IC, Svetlana Petrenko, reports that the Federal Security Service of the Russian Federation has organized wiretapping of Alexey Ulyukayev's phone on the basis of incoming signals about the use of his official position for criminal purposes. The following statement of Svetlana Petrenko attracts attention:
During the arrest, Ulyukayev tried to reach his patrons, but in vain.
The question arises of who can be the patron of the federal minister from the economic bloc? ..