Sudden Trump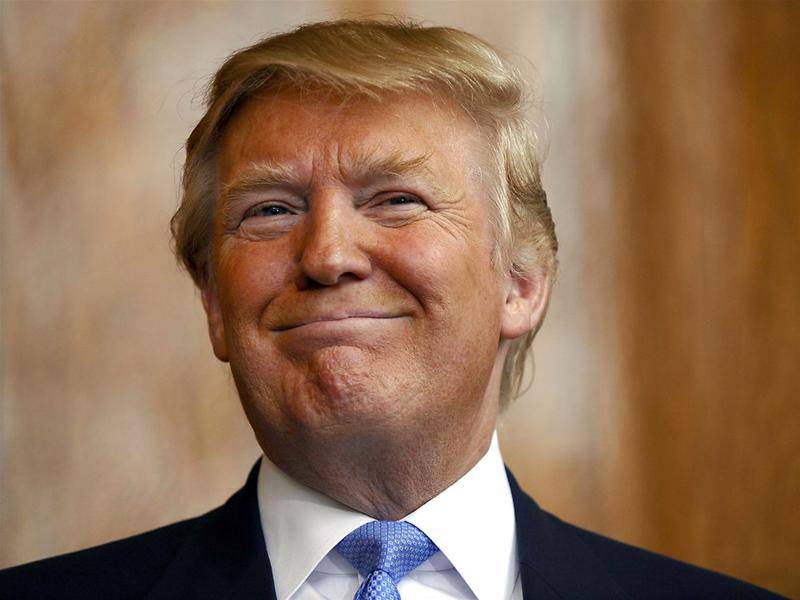 "Trampets didn't get better ... notwithstanding all around here all the bachili yog ..."
I confess that Trump's victory was a pleasant surprise for the author. Very unexpected and very enjoyable. Even, rather, more sudden. I just could not believe that it was so easy. Too unconventional views of this man. And the funny thing is: not afraid to openly demonstrate them. The establishment does not like these - neither in Russia, nor in America, anywhere.
Immediately I would like to note that Trump is
not
Zhirinovsky. Very little in common between these two characters. Trump means what he says. And this is the most dangerous. Now, in hindsight, they are beginning to declare that, they say, Trump was almost dragged "by the ears" to the presidential chair. Yes of course. In fact, in the Republican Party, he has no less enemies than the Democrats. Somehow the Republicans put on the next Bush ... And then this "Parvenya".
Of course, Trump is not "on his own" (this is impossible), and he has powerful shadow support (this
not
"conspiracy theory"). However, the main part of the distance he had to run on his own. If he had merged, no one would have saved him. They help only those who solve all questions.
Now further: I could not believe that Trump would be "chosen" precisely because of his frankly "pro-Russian" position (for a candidate for the presidency of the USA!). Well, I could not believe it, and that's it. Russophobia among Americans is a standard. And a very long time. You see, in the pro-Russian position it's not so difficult to earn points, it's very easy to lose them on it. You do not get into the head of every voter and you will not explain where the truth is and where the propaganda is.
You see, to say that Putin / Russia is good, in today's America it's categorically
unprofitable
. Russophobia is cultivated there for generations and has become the standard. That is, yes, the United States is not Baltic and not Poland. In hysterics, no one goes there. But there is a theme. And here the presidential candidate during the election campaign directly declares his good attitude towards Putin ...
No, if you look from Alapaevsk, that's great, but Trump did not run for mayor of this glorious city. It smacks of political suicide. All one that in Nizhny Tagil claim that you are "against Putin" (and these are rusty
Tanks
do not like).
Many now say that Trump declared a good attitude towards Russia purely for electoral purposes, and the real policy may be completely different. Sorry, everyone familiar with the American media will confirm: it is completely meaningless. If you want to come to power in the United States and then pursue an anti-Russian policy, then all these games are not needed. It does not give them any bonuses. There are either some very Machiavellian / Jesuit moves of the American elite (which is possible!), Or Trump really aims at good relations with Russia. Otherwise, it would be easier for him to immediately put on Reagan's cowboy boots.
And so it turns out: the naive supporters of Russia in the United States will vote for Trump, and he will throw them like Voronin in Moldova? Why, only the United States — not Moldova at all, and not so many American Gaster. Until. Why so long to chew it? Why, there was such a version and actively promotes in the media. What, they say, what promised
us
Trump before the election ... Pardonte, he does not stand for us, and we vote for him.
No, the author is aware, the new president in the USA is chosen not only by voters, but also by elites. Elites also "choose." So, Clinton and Trump are two "draft designs" of the future. No wonder the election campaign in the United States goes so long and so hard. Task one: weed out weaklings and potential losers. What do you think? The challenger is beaten from all sides and thoroughly doused with mud and mud. And look at his reaction. Such is the "American approach." Task two: to work out future policy options. Candidates are voiced by some very interesting things, and "specially trained people" look from the side how it will look and how the "city and the world" will react.
And then follow the "election". So, when Putin is actively accused of interfering in the American election of the American president, there is some truth in it. No, Russian hackers did not crash the server of the Democratic Party (there are enough of their own stakeholders and their own specialists). The thing is different: the tough, expansionist policy that the United States pursued for so long and with such fanaticism, suddenly came to Russia.
We have seen it in Syria and in Ukraine. And then the plug: or the Clinton variant, and this is a complete fly-free zone. Or some other option (negotiate with Russia). So, literally until the last second worked
both
option. At the same time worked out. The situation in Ukraine and Syria was actively intensified, and the reaction of Russia was closely monitored.
Option Clinton - is to push Russia to the end. Trump's option is to negotiate with Russia. That is, we won. Even so. And the positive emotions of Russian politicians about the outcome of the elections are not due to the fact that "Trump is our guy," but to the fact that we really won. Those gentlemen overseas have concluded that pushing Russia to the end is pointless.
That is, the article directly states that the outcome of the elections did not depend entirely on the ordinary voter? Shura, do not be an idiot, how can you manage a world power based on the random mood of the crowd (which even Adolf Hitler compared to a windy woman)? Literally until the last moment, the pressure was growing - both in Syria and in the Donbas. However, the Americans did not see the desired result ...
Therefore, it was decided to "pass back." It makes no sense to be offended here: to
their
to the presidential candidates they are treated the same way - from all the "puppies in the litter" they choose one, the rest are drowned. The approach is hard but pragmatic. So, for the purpose of boosting the atmosphere, until the last second Clinton was considered the main candidate.
That is why such a "Hollywood denouement" came out. Both in the USA and in Europe, all our friends are frankly sausage. So it's not even about Trump himself, but about those who stand behind him and who were
forced
choose option B ... And choose in
most
last moment. I did not want to because I did not want at all. But the Russians "did not blink" and ... had to "drown the old woman."
And why "at the last"? So the French and Hollande managed to send congratulations to "Grandma Clinton." And, it seems, almost all European politicians
really
They were ready to congratulate Clinton. So convincingly amazement does not play out. "Not waited?" "Not waited ..." Shock and awe. That is, the Americans played the show so convincingly that they literally "bought" everything. Stanislavsky nervously smokes on the sidelines.
It was most amusing to look at the Ukrainian "political terrarium", due to its lesser education, culture and experience, the "anti-trampists" showed themselves most clearly, most clearly and specifically. It was there last year Trump frankly doused with mud and mixed with feces. That all Clinton will win ... And in the morning they woke up.
The fact that parochial Ukrainian politicians rushed to actively wipe Facebook posts is not the most funny thing. The funny thing is that even Arseniy Yatsenyuk, who is in the US and dreams of continuing his political career, has pleased this trap. And given the degree of "independence" of Ukrainian politicians, this is not just a failure, it is, as they say, "out of the profession." It is difficult for us, Russians, to understand this, but "Independent Ukraine" is not even Lithuania, and certainly not Poland (having a certain personal dignity). This is the very last degree of servility, this is servility as the meaning of life.
And what is the meaning of life of a good slave? In guessing (it is guessing!) Of all the capricious whims and masterly whims and their immediate execution (creative!). That serf and alive. And what do we see in this case? Senya, we are ashamed of you! Senya, how is it, how is it, Senya? You will be locked up. At the stable. Well on the ranch, if in their style. Down, so to speak, the skin. And thrown into the trash three kilograms of "dietary meat."
You, Arseny, (being in the USA!) Not only failed to guess who to bow to, and who to spit at, but also, after the "election", began to give advice to Mr. Trump. Senya, we are afraid for you! America invested so much in the "revolution of gidnosti" and got so little at the exit ... And here in the open spaces of "New Yorkshire" the main Ukrainian rabbit appears and begins to spoil Mr. Trump, and then give him "advice" on how to fight Russia.
What a brazen and stupid rabbit ... But barbecue can turn out quite good. After all, in theory, to close the "Ukrainian project" can be very simple: all the money allocated for the project, were stolen by the terrible Ukrainian corrupt officials. And, by the way, here is one of them ... And yes, Arseny, on what grounds are you in the United States? And what does the immigration think?
Arseny, at the time of the victory of Mr. Trump (from now on the leader of the free world) you should have been there. And smile modestly. For the sake of Ukraine, of course. But you ... you did not. We understand Arseny that you are a Uniate, but you can't be
so
uniate.
Seriously, however adult and cynical Mr. Trump may be, he is somehow obliged to react to those streams of feces that have fallen on him from the territory of Ukraine. Otherwise, their will not understand. And here the funniest thing begins: the entire Ukrainian "political structure" rests on American political support. The population of Ukraine hates this power, as, indeed, many of its neighbors.
So there will be something very interesting: purely technical Mr. President Donald Trump
not
can work with those Ukrainian politicians who publicly insulted him. But there are no others in Ukraine. With Europe (which
not
Ukraine), the situation is different there, although Mr. Hollande immediately after 8 in November tried to "ban". What to say about Monsieur Poroshenko and others like him ... Their fate is heavy and bitter.
"Peter and his team" are political losers. And such losers, to whom Trump has no obligations. Why should he hang them around his neck? This is somehow not American. So soon Mr. Trump will arrive in Kiev, very soon. By the way, yes, those who are not in Peter's team ("Avakov and
his
team ") is also political losers and they also insulted Trump ... There's a wedge wherever you go.
Here is no offense: you can already invite representatives of the LC / DNR to Kiev. And prepare the act. About what? About capitulation ... No, of course in Ukrainian! How could it be otherwise! The only state language of Ukraine is he, the Ukrainian. So then it will be possible to demonstrate this document with pride to our descendants.
They say that Trump may not be a "good guy" and can continue "globalist policy". Frankly it does not seem to be true. Donald is an adult and serious man, and he is hardly interested in performing "on dancers". For these purposes, it was possible to choose someone completely different. For example, the next Bush (and this is the brand and the dynasty in one bottle!). Roughly speaking, the same Trump has something to do and okromya "politics".
So Trump's choice is serious (as are the people who nominated him). No, it certainly does not mean a complete and simultaneous surrender of all US positions, Trump is not Gorbachev. This means a radical revision of American foreign policy. Now, of course, it is too early to try to assess exactly how this very review will occur. Forecasts to build is also meaningless. Trump will certainly defend the interests of the United States, and not some other country. This is true. However, the fact is that Trump is an adequate politician.
We are already accustomed to the "inadequate." Yes, almost all of Eastern Europe is. The same Bulgaria, which "hacked" and nuclear power plants, and gas pipeline, and oil pipeline. And the people there are freezing, and electricity is very expensive. But politicians see the main goal not in solving the country's problems with the help of Russia, but in the opposition of Russia. Balts, Ukrainians. All the same, the main problem - the policy is completely inadequate. They plunge their countries into poverty for the sake of "independence from Russia."
That is, it is impossible to work with them. In principle, impossible. Economically, Estonia may be interesting.
only
Russia, but no one else. For Estonian politicians, Russia is the main enemy. And America is the main friend. And America is obliged to fight with Russia for the interests of Estonia. How can you work with such people?
But Western European politicians also imposed sanctions and "shot themselves in the foot", in essence, for the sake of Russophobia. Business with Russia, of course, is important, but Russophobia is much more important. And if Russia is not ready
immediately
capitulate, then there is simply no other way to work. Notice, despite the worsening economic and security situation in Europe over the past two years, there has not been a serious desire to negotiate with Russia.
People continue to speak "rough language of ultimatums". That is, the politician who more Russophobia and more spits in Russia, he makes a career. Regardless of the real political situation. If, following the results (God forbid), there was a war in Europe, then Russia was to blame, but not those politicians who "kindled the flames of war with a spark of conflict".
The same pattern is in effect: there is an aggressor - Russia, and it needs to stand together in the same way, any concession is an invitation to aggression. And the louder and more hysterically the politician shouts, the better for the future of Europe. The most dangerous people - not professional killers. The most dangerous people are amateur psychopaths. If a person is not afraid of anything (because he does not understand and does not want to understand anything), then he is very dangerous.
If Western European politicians wanted security for Europe, we would have agreed with them easily and quickly. But they "go crazy." The same applies, for example, to politicians from Tallinn: if they wanted economic prosperity for their people, it would be easy to reach an agreement. But they are mad.
Trump's plus is not that he is "for Russia" - that would be strange. The plus is that it is adequate. But just recently Lavrov agreed with Kerry on Syria. Then the Americans
defiantly
refused to comply with these agreements. The problem is precisely that we are offered to build the future of a "peaceful Europe / Asia", when our interests are not taken into account and agreements with us are not respected. And this is the way to war.
I'd like to hope that Trump is a marker of a more adequate international policy. And he, of course, will not make "gifts" to Russia. And why do they need us? We're not Balts. We earn ourselves "on gingerbread." And I really want to hope that after Clinton, the political career of those leaders in Europe who are actively promoting the "introduction of flight-free zones" and the "lethal supply" will also end.
weapons
". Should there also be mentally normal politicians in Europe (for some reason they are called pro-Russian)? It would be very nice.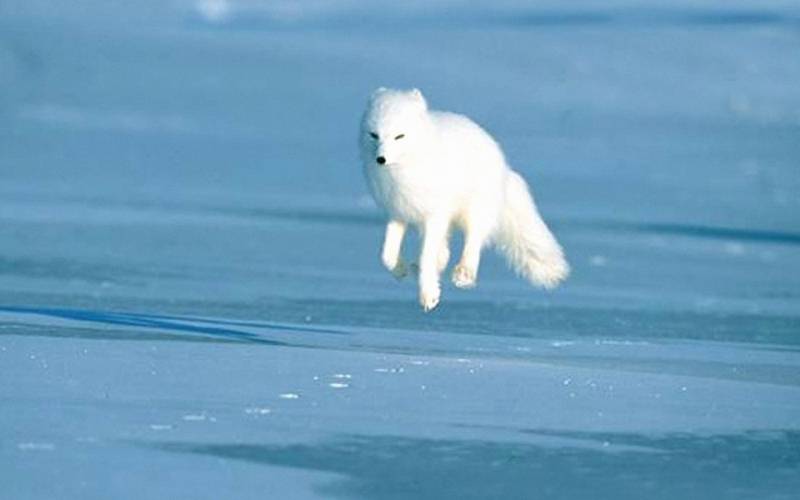 Pure american look
Americans Not stupid