The next stage of the flight tests of the Il-76TD-90D aircraft was held in Antarctica, the press service reported.
JSC "IL"
.
"The joint crew of the Aviation Complex. S.V. Ilyushin and the State Research Institute of Civil
aviation
(State Research Institute of Civil Aviation) under the command of pilot test pilot of JSC "Il" Sergey Sukhar performed interrupted and continued take-offs from a snow-ice runway with simulated engine failure, differential braking (braking only by landing gear located on one of the sides of the aircraft), landing with one idle engine (converted to low gas), "the release said.
Also, "the controllability of the aircraft on a snow-ice surface was tested with asynchronous thrust caused by a possible engine failure."
Tests have confirmed the safety of operating the aircraft in similar circumstances. Recommendations to the crew on actions in case of engine failure will be made in the manual of the machine.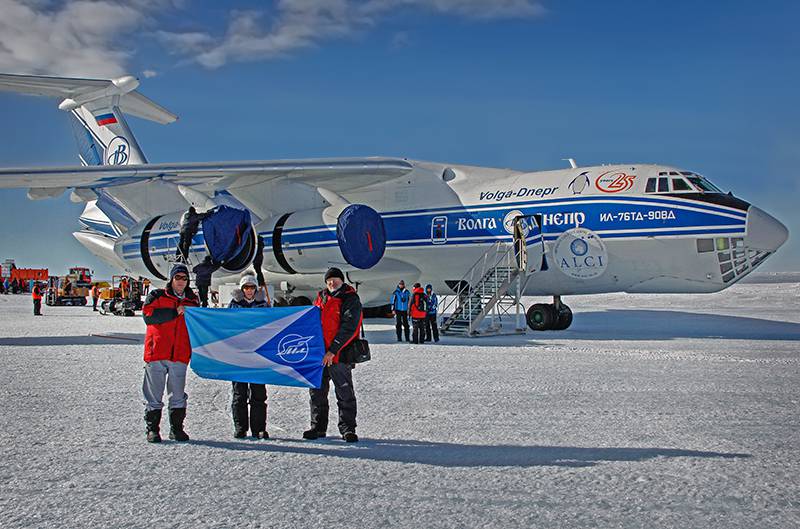 It is noted that "the use of IL-76TD-90VD for flights to Antarctica from the mainland allows for increased safety, since the threshold for deciding whether to continue the flight and perform landing or return to the departure aerodrome in the absence of alternate aerodromes and unstable Antarctic weather is transferred to the destination point."
"This is achieved due to the increased range of the Il-76ТD-90ВД aircraft, equipped with more efficient PS-90А-76 engines, compared to the Il-76ТД / МD engines with D-30КП engines," the message says.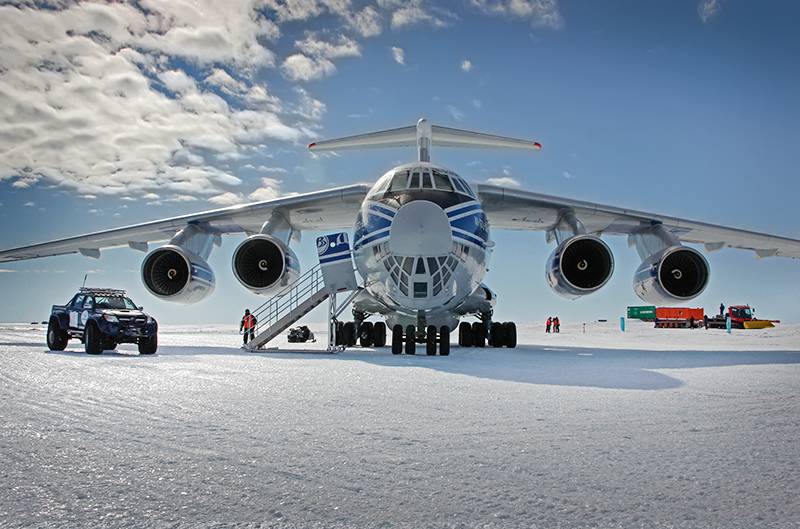 In addition, new engines are more environmentally friendly and meet all ICAO noise and emission requirements. They can be used for flights around the world without any restrictions.