The Office of the Press Service of the Southern Military District reports that in the territory of the Republic of Dagestan, a special exercise was conducted to test the actions of the military, in respect of which the conditional opponent applied a certain
weapon
mass destruction. Military personnel of the motorized rifle brigade deployed in Dagestan took part in the training activities.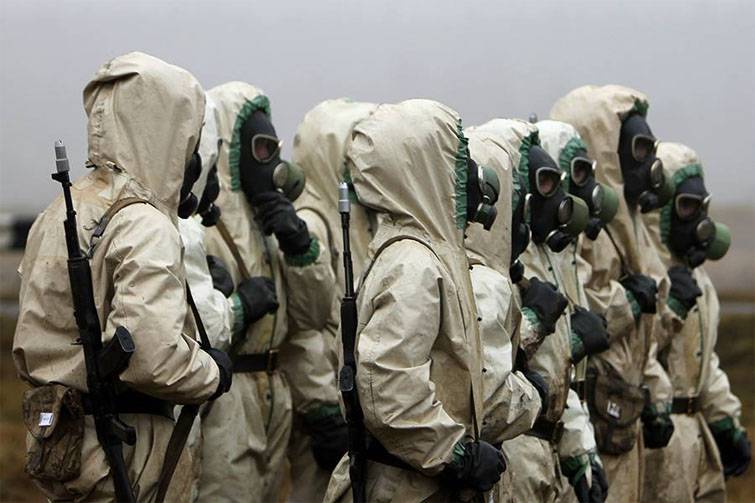 The servicemen of the motorized rifle subunit have mastered the skills of action in the conditions of using personal protective equipment - the OZK and the PMK-3 general-purpose gas mask. During the events, the soldiers and officers involved in them crossed areas of the contaminated area, trained in the use of radiation, chemical and biological reconnaissance devices, sent special warning signals, used reconnaissance chemical machines РХМ-6, and degassing sets DKV-K.
When driving on contaminated sites, the RHM-6 designated the border areas for safe passage of personnel and other military equipment. With the help of signal rockets fired to a height of up to 200 m, the places of the most intense infection were designated. Signal flares, located on the brackets, after use are visible to personnel during 12 with a distance of at least 800 m.
Separate resources tied this kind of training in the Republic of Dagestan, taking into account the use of chemical weapons by militants in Syria in human settlements (particularly in Aleppo neighborhoods) against civilians and units of the Syrian army. Participation of military personnel from other states is not reported on participation in exercises in the territory of Dagestan.