During the meeting of the Ukrainian Cabinet of Ministers, the Concept of the development of the nuclear-industrial complex up to 2020 was presented. The document says that Ukraine "is preparing to start developing nuclear fuel for Ukrainian power plants." Such work will be initiated "as part of a program to reduce imports of nuclear fuel." The concept involves the creation of Ukrainian nuclear power plants for reactors of Ukrainian nuclear power plants. What kind of "Ukrainian facilities" in this case is being discussed, in Kiev, at first they did not report, then it became known about planning to build special enterprises for the creation of nuclear fuel.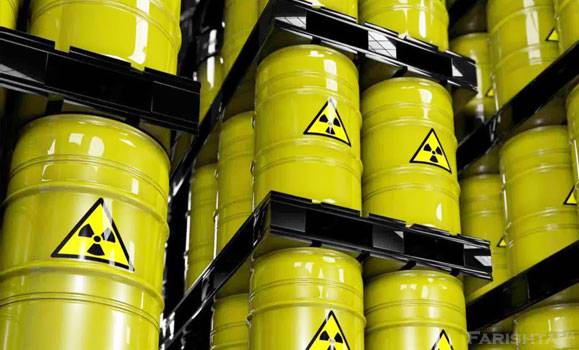 The material from the concept leads
UNIAN
:
To create a nuclear fuel production it is necessary: ​​to acquire technologies and equipment (...) to build a plant for the manufacture of fuel assemblies; develop and agree with the consumer of nuclear fuel - the state-owned company Energoatom - a plan of measures for the use of nuclear fuel of Ukrainian production at nuclear power plants. (...) By 2020, it is planned to create 630 TVELs based on Ukrainian nuclear fuel.
Recall that now Ukraine acquires fuel assemblies for nuclear power plants from Russia, as well as from the American company Westinghouse.
The concept says that Ukraine plans to increase the extraction of uranium ore, in particular, at the Novokonstantinovskoye deposit in the Dnipropetrovsk region, as well as at the new (undeveloped) fields of April and Safronovskoye.
It should be noted that such a concept was recently approved at the Ministry of Ecology. To implement it requires 1,1 billion UAH. This is estimated by the ideologues of the concept.
It seems that the European partners will be very happy to learn that Ukraine, having no international legal basis for that, is going to become another "nuclear" state ...