The next use of toxic substances by militants in Aleppo
Syria has received reports that militants in Aleppo have once again used ammunition with toxic substances. This time the quarters were attacked near the airport, near which are the positions of Syrian government forces.
Information Service
AMN
, as well as the Lebanese television channel Al-Mayadin, reported that 28 Syrian soldiers were injured and poisoned. All of them were urgently taken to the hospital.
This is the third chemical attack carried out by militants in Aleppo over the past two weeks. Earlier, the Ministry of Defense of the Russian Federation distributed reports that experts of the Coordination Center for reconciliation of the warring parties recorded the facts of the use of militants "Jaish al-Fath" (banned in the Russian Federation) of chemical warfare agents in different parts of the city.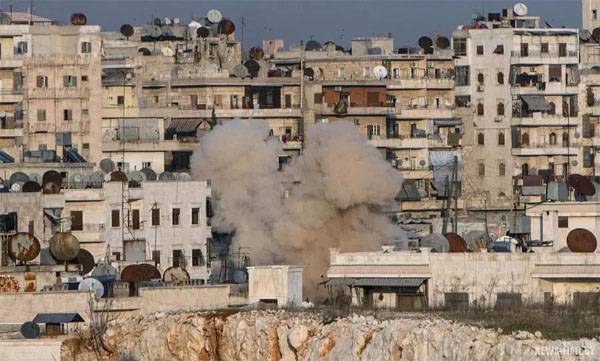 Not only soldiers of the Syrian army, but also civilians living in the Nairab quarter were poisoned during the next attack of militants. Russian experts have confirmed the fact that militants use poisonous substances, the main of which is chlorine.
The Syrian army called the increase in chemical attacks from the militants panic and reaction to the successes of the armed forces of the SAR.