NATO Secretary General Jens Stoltenberg made an appeal to the elected US President Donald Trump, in which he said that now is not the time to question the partnership within the North Atlantic Alliance, reports
RIA News
.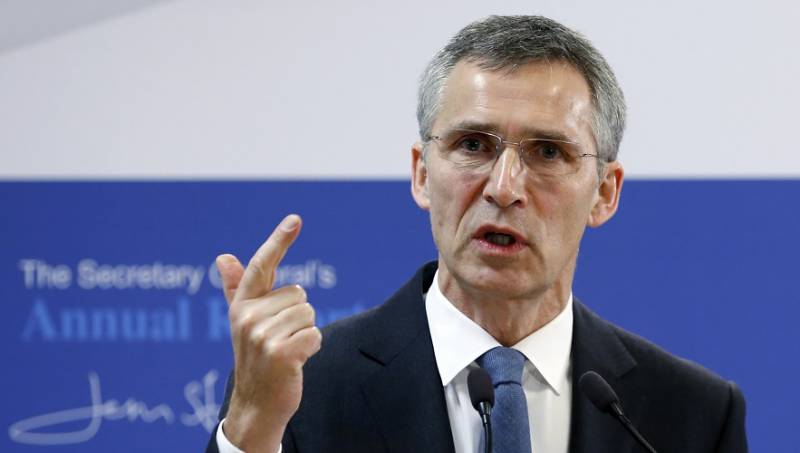 "We are facing the biggest challenges in a generation for our security. Now is not the time to question the value of the partnership between Europe and the United States, "the Secretary General said.
Earlier, Trump called NATO an "obsolete organization," whose European members do not fulfill their obligations in terms of defense spending.
"NATO took advantage of the self-defense article (Article 5 of the organization's Charter on Allied Assistance in the case of an attack on a member of the alliance) only once, supporting the United States after the September 11 2001 attacks. And it was not only symbolic support. NATO also took over the operation in Afghanistan, where tens of thousands of soldiers served. More than a thousand of them paid the highest price in the operation, which was a direct response to the attack on the United States, "the statement said.
"Over the past few years, the security situation has dramatically worsened" because of "assertive Russia and instability in the Middle East and North Africa", and "the response to these challenges has been the largest collective defense since the Cold War," Stoltenberg said.
In this situation, the US "reaffirmed their commitment to protecting European security by deploying a new armed brigade in the east of the continent," he stressed.
"NATO battalions, numbering thousands of soldiers, cannot be compared with Russian divisions, which number in tens of thousands of people only at the border. Our response is proportional and defensive in nature. But it is a clear and unambiguous signal: an attack on one will be met with the answer of all, "said the Secretary General.
At the same time, he acknowledged that the strength of an organization largely depends on the fairness of the distribution of duties among its members.
"To date, the US accounts for almost 70% of the alliance's defense expenditures, and their calls for a more equitable distribution of the burden are justified," Stoltenberg stated.