In early November, an acceptance certificate was signed for the Provorny escort ship, built by the shipbuilding firm Almaz (Petersburg) for the Coast Guard of the Border Guard Service of the FSB, reports
bmpd
.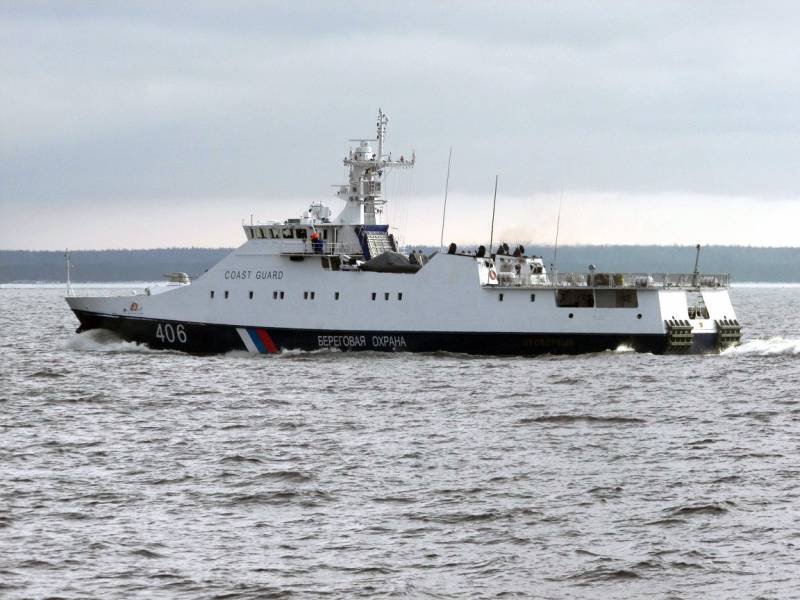 The border guard patrol ship "Agile" project 22460 after completion of the test. Kronstadt, 05.11.2016
In total, "Agile" became the eighth patrol ship of the 22460 project cipher "Hunter", transferred to border guards, and the sixth for St. Petersburg shipbuilders.
The ship was built in accordance with the contract 2013 g and launched on May 6 this year.
It is noted that "the ship should be part of the Frontier Department of the Federal Security Service of Russia in the Republic of Crimea, however, due to the early onset of winter, its transfer from the Baltic to the Black Sea on inland waterways was postponed until 2017 navigation of the year".
The construction of the PSCR of this project is also being carried out in Vladivostok at the Eastern Shipyard. The company handed over the ship 2 to the military.
In total (today), the border service of the Russian Federation has contracted 14 patrol ships of the 22460 project.