The only manufacturer of BMP in the Russian Federation will be part of "Rostec"
The military division of the concern "Tractor Plants" (KTZ) will enter the structure of Rostec over the next year, according to
press office
corporations.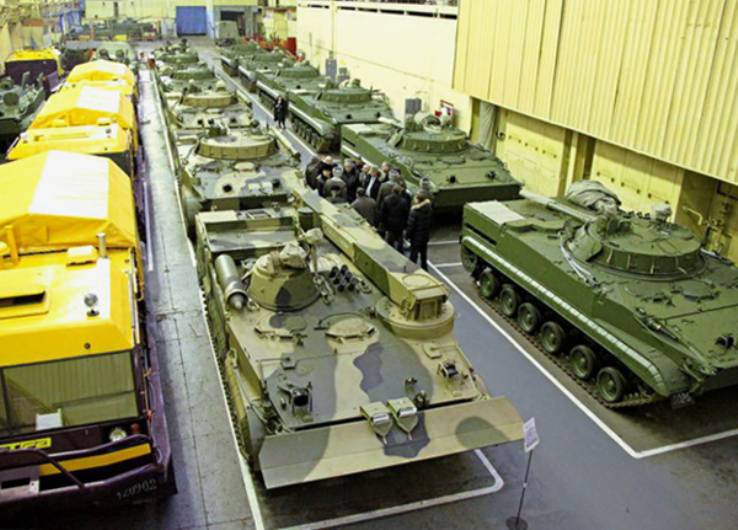 "Rostec will receive a military division of the KTZ concern, namely Kurganmashzavod, Lipetsk crawler tractor plant, Volgograd engineering company VgTZ, Zauralsky forge-foundry plant and the Special Design Bureau of Machine Building. The state corporation will become the sole owner of the listed enterprises. Rostec does not pretend to other KTZ plants, "the release says.
"Rostec did not initiate the receipt of the Tractor Plants concern and does not plan to give a guarantee for its loans. Currently, the mechanism for transferring enterprises under the control of the State Corporation is being discussed. KTZ enterprises must be transferred to Vnesheconombank to repay debts. Vnesheconombank, in turn, will transfer enterprises to the state. After that Rostec is ready to take them under its control. It's premature to talk about creating a separate holding, "
- quotes the press service of the state-owned concern Sergey Chemezov.
It is noted that Rostec has the main interest in the Kurganmashzavod, the Lipetsk plant of tracked tractor, which are the key production sites.
Earlier, the head of the Ministry of Industry and Trade, Denis Manturov, said that the decision to restructure KTZ, which is in a difficult financial situation, had been made.
Help of the press service: "Kurganmashzavod is the only company in Russia that produces infantry fighting vehicles. The Lipetsk tracked tractor plant is the main manufacturer of upgraded self-propelled tracked tractor for the C-300B and C-300BM anti-aircraft missile systems.