A Syrian rocket hit a terrorist vehicle (video)
A video of the use of an Iranian-produced anti-tank complex on an IG grouping vehicle (prohibited in the Russian Federation) has appeared on the network.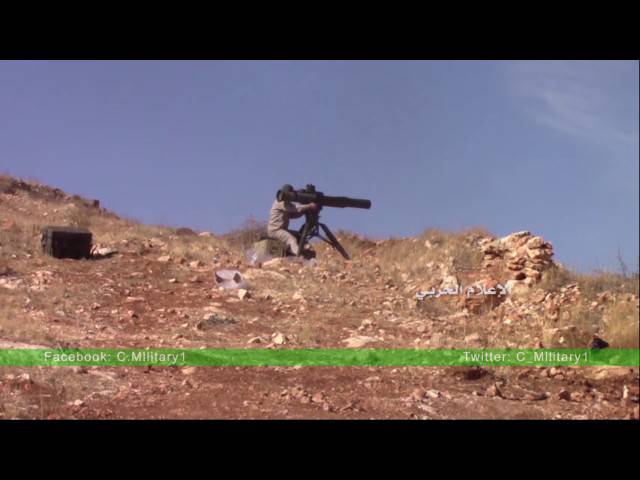 "In the video, the duration of 44 seconds, you can see how the operator directs the missile system at the target - a militant car with a heavy machine gun. The moment of the launch of the rocket and the explosion of the "cart" were also captured. A direct hit turned the pickup into a pile of scrap metal, "- comments on the video
Rossiyskaya Gazeta
.
According to experts, the rocket was released from the complex "Tufan" - the Iranian copy of the American ATGM TOW. "This is evidenced by the characteristic appearance of the ATGM and the flight of the rocket, which hit the target from above, which is typical of this type
weapons
"- noted in the publication.
The newspaper reminds that in March Iran presented at the military exhibition in Baghdad an analogue of the American TOW-2В - the complex "Tufan-3".
Help "WG":
The "Tufan-3" rocket is equipped with laser and magnetic sensors, which, when flying above the target, trigger a downward charge with a shock core. It is stated that the charge of the ATGM "Tufan-3" can penetrate at least 80 millimeters of rolled homogeneous armor. "