At the Interpolitex-2016 exhibition last month, Arkomok presented the newest helicopter pilot kit, which took into account the rich experience of recent decades, including Syrian campaign, reports
Messenger of Mordovia
.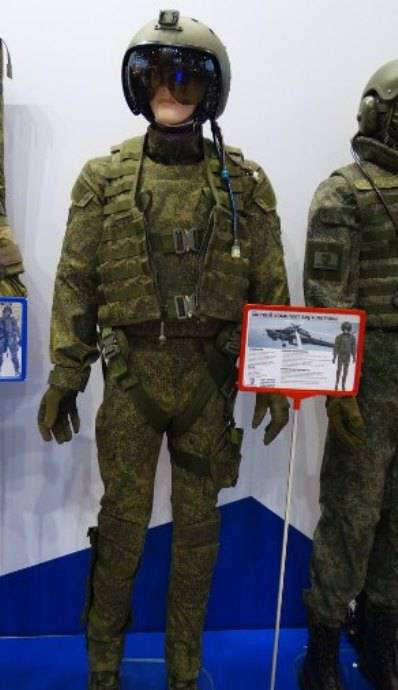 "Due to modularity, the protection level of a bullet-proof vest made of an organceramic material can be increased from splinterproof first class to fifth, bulletproof. Its mass varies from 2,6 to 9,6 kg, "writes the agency with reference to the company's representatives.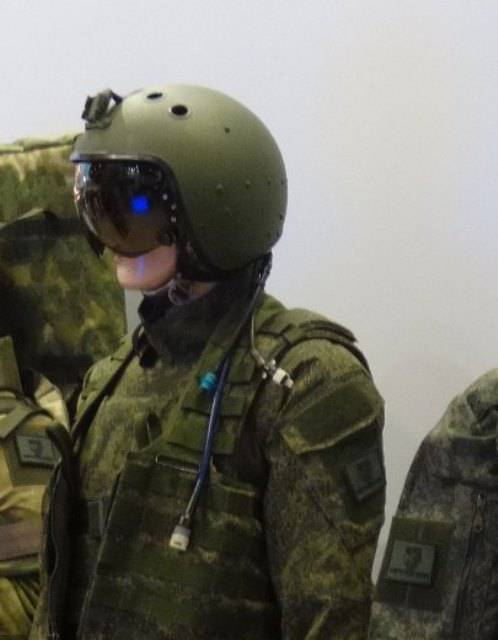 The body armor cover and the jumpsuit are made of fire-resistant material that "provides thirty-second protection against open flame, which gives the pilot a chance to get out of the burning machine." Knees and elbows are protected from mechanical damage with special inserts. The weight of the suit - 1,5 kg.
The ZSH-10 helmet weighing 1,9 kg "is highly capable of stopping debris flying at speeds up to 300 m / s," the article notes.
The kit also includes a special vest that ensures survival after leaving the helicopter.