Committee of the State Duma approved a draft on the state protection of the military, fighting terrorism
The State Duma Committee on Security recommended that deputies adopt in first reading a bill establishing the same level of protection for Russian military personnel involved in operations against terrorists and performing functions to ensure the country's security, as well as for judges and officials, reports
RIA News
.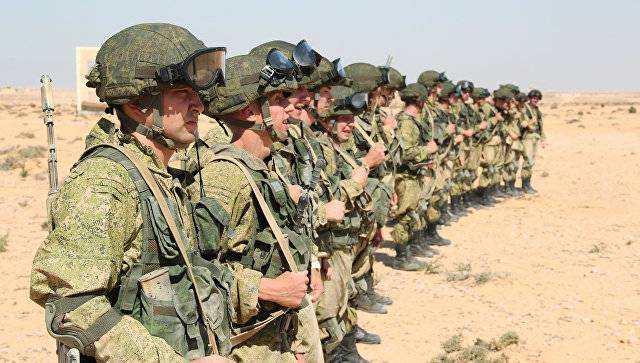 "The draft law proposes to supplement the Federal Law" On State Protection of Judges, Law Enforcement Officials and Supervisory Authorities "with a new category of protected persons (military personnel of the foreign intelligence agencies of the Russian Federation who directly participated in special operations or performed special functions to ensure the security of the Russian Federation)," explanatory documentation.
The authors of the bill also propose to refer to the persons subject to state protection, "military personnel who took part in the fight against terrorism, and military police officers who took part in the suppression of the actions of criminals."
In addition, the document proposes "to determine the order of security measures in relation to a protected person whose physical condition does not allow expressing consent to their use", as well as to consider "an extension of the inspection period for the facts stated in the statement on the application of security measures from 3 to 30 days.
According to the authors, the implementation of the project "will enhance the effectiveness of security measures and will not require additional costs from the federal budget."
RIA News. Andrey Chaplygin