The arrival of the Russian aircraft carrier group in the Mediterranean is forcing terrorists, surrounded in eastern Aleppo, to seek salvation, according to
News
with reference to a Syrian military source.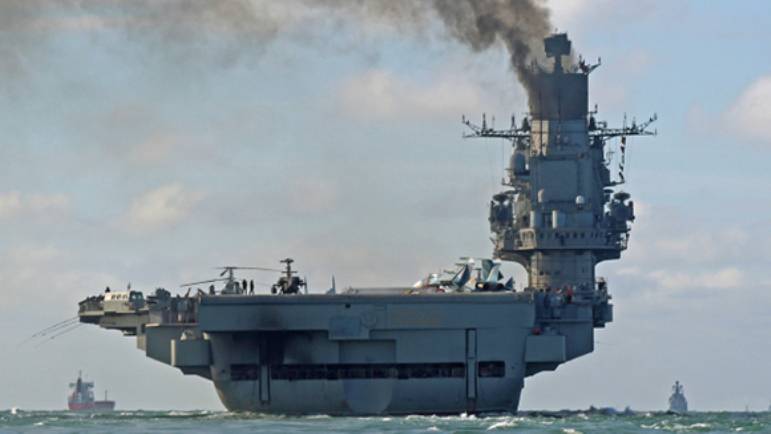 So far, neither Russian nor Syrian
aviation
blows to fighters in Aleppo does not inflict. However, the strengthening of the Russian contingent, apparently, forced them to seek compromise solutions.
"Recently, terrorists in Aleppo have begun to initiate a truce. We associate this with the arrival of the Admiral Kuznetsov aircraft-carrying cruiser in the Mediterranean Sea and the information that has appeared about its readiness to strike at the positions of the militants with Caliber missiles. In general, it can be stated that the terrorists are demoralized, "said a source.
In turn, the Syrian expert in the field of strategy and geopolitics Hassan Hassan drew attention to the fact that all attempts to change the balance of forces on the battlefield did not lead to anything.
"They can't do anything. The pressure on terrorists is only increasing, and therefore they gradually come to understand the reality of what is happening, which pushes them to proposals to hold negotiations. However, not only and not so much them as their foreign sponsors. In the West, they realize that they can't provide any support to their proteges True, it cannot be excluded that, in making proposals for holding negotiations on a truce, the extremists, just as they did last time, just want to take a breather and regroup, "the expert said.
The newspaper reminds that earlier the Ansar al-Din and the Levant Corps factions proposed the holding of truce negotiations in Aleppo.
"In order to save the lives of thousands of Muslims, we express our readiness to participate in peace negotiations with a view to a cease-fire, subject to the availability of guarantees from the Russian leadership, the United Nations and authorized representatives of the governments of Saudi Arabia and Turkey",
- said in a joint statement of extremists.