The Ministry of Foreign Affairs of Germany reports that an armed attack was committed on the consulate of Germany in the Afghan city of Mazar-i-Sharif. Information Agency
DPA
cites data on the number of dead and wounded during the terrorist attack. According to this source, none of the German diplomats was injured, but there are a large number of casualties among the mission's guard and the civilian population: at least 4s were killed, about 120 were injured.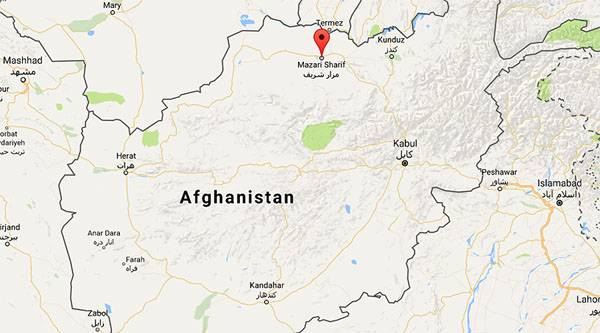 According to the information of German diplomats working in Afghanistan, a mined car to the consulate building (and the local hotel Mazar is used as a consular department) was sent by Taliban militants (prohibited in the Russian Federation). After the first explosion, the second one thundered - already inside the mission building. At the entrance to the hotel, a shootout ensued. Explosions from the explosions were visible in other districts of Mazar-i-Sharif. The building was severely damaged and partially destroyed.
According to Afghan sources, officers of the Afghan security service, as well as representatives of the "Strong Support" military mission, rushed to the scene. The soldiers arrived from the Marmal military base, which is used by the Bundeswehr forces. About an hour after the first explosion, as reported by DPA, "the attack was repelled."
I wonder if the German Defense Minister Ursula von der Lyayen managed to turn to Trump with the words about the need to be committed to the policy of "NATO solidarity" in Afghanistan? ..