The head of the DNI called the names of those involved in the murder of the Motorola battalion commander
During the briefing, the head of the Donetsk People's Republic, Alexander Zakharchenko, named the names of persons who, according to Donetsk law enforcement agencies, are involved in the terrorist attack against Arseny Pavlov (Motorola). The head of the DPR said that the head of the SBU Directorate for the Kiev-controlled part of the Donetsk Oblast (according to some of his surname Akut), the curator of the sabotage group Vitaly Marikov and several employees of the joint headquarters of the SBU took direct part in the preparation and implementation of the terrorist act.
Oleksandr Zakharchenko noted that at the disposal of Donetsk law enforcement officers there is a complete list of those involved in the terrorist attack that led to the death of the Motorola Combat and its security guard. At the same time, the head of the republic said that he wouldn't call all names today, as this may interfere with the investigation, which, according to Zakharchenko, has moved and is being actively pursued. Reports about it
DAN
.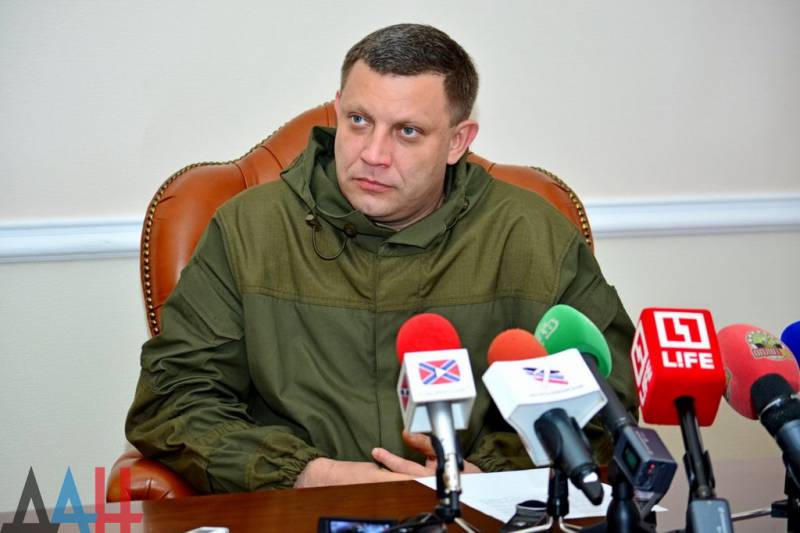 The following statement by Aleksandr Zakharchenko attracted attention. It broadcasts
LifeNews
:
I assure all of you that these names will be established, these people will be found and at the request of the guard's father Motorola, we will also give these names to Abkhazia.
Arseny Pavlov (Motorola) and his guard were killed on October 16 as a result of an explosive device attacked in an elevator shaft.