Saudi Arabia received the first German-made patrol boat
At the beginning of November, the first patrol boat of the TNC 5243 project TRS 35 Jeddah, built by the company Fr., was sent on board the BBC Chartering Air Force Pearl of BBC Chartering to Saudi Arabia from German Wolgast. Lürssen Werft "for the Saudi Coast Guard under a contract from 2013 g, reports
bmpd
with reference to German bloggers.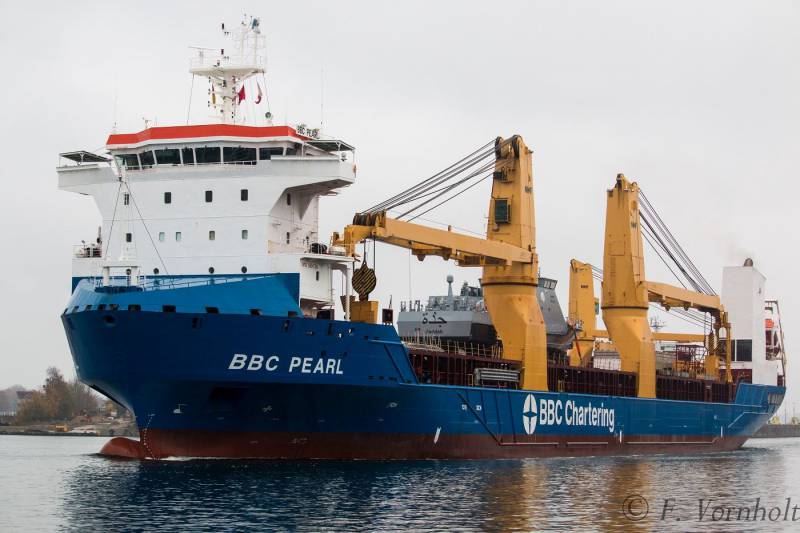 The contract details are unknown, but according to the latest data, the agreement provides for the construction of two projects for the Saudis - the TNC 35 (length 35 m, full speed 40 knot) and FPB 38 (dyn 38 m, speed 31 knot).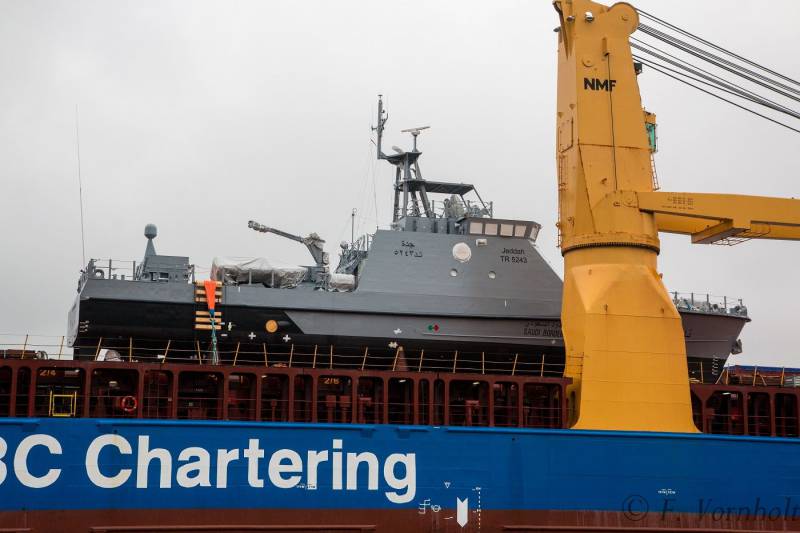 The lead boat of the TNC 35 project was launched in May of this year and has been tested since the summer.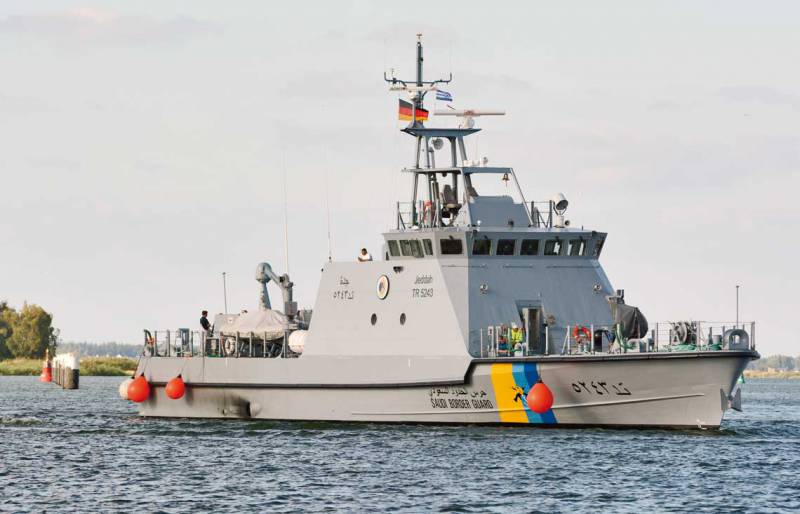 The main shipyard built by the Peene-Werft shipyard of the German company Fr. Lürssen Werft in Wolgast for the Coast Guard of Saudi Arabia patrol boat TRS 5243 Jeddah TNC 35 project during the test period.
Reference bmpd: "A non-advertised large contract worth over 1,5 billion euros for the construction of patrol boats for Saudi Arabia, the Fr. Lürssen Werft concluded at the beginning of 2013. As can be judged, the implementation of this contract was delayed due to the lengthy process of issuing appropriate licenses for the export of military equipment to Saudi Arabia by the government of Germany. Only in February 2014 r the German government approved the contract, and in January 2015 r Fr. Lürssen Werft officially announced the beginning of the implementation of the contract, thereby recognizing its existence. This contract is a record volume in the world military boat building. "
F. Vornholt / www.shipspotting.com