The creator of nuclear power plants, academician Mitenkov, died
Fyodor Mitenkov, an eminent scientist and developer of civilian and civilian nuclear power plants, died on Wednesday in his 92 year of life, reported
press office
"OKBM Afrikantov" enterprises (Nizhny Novgorod, part of Rosatom).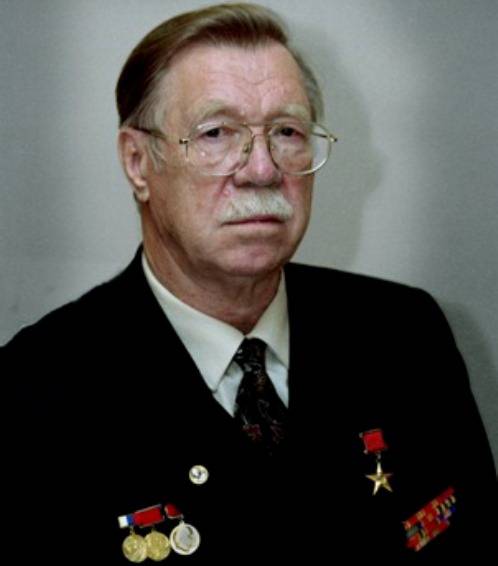 "We are deeply saddened that on November 9 Fyodor Mikhailovich Mitenkov died an outstanding scientist, developer and creator of nuclear power plants for civil and military purposes who made a significant contribution to the defense capability and energy security of Russia, academician of the Russian Academy of Sciences, Hero of Socialist Labor, laureate. Lenin and State Prizes of the USSR and the Russian Federation, Honorary Member of the European Nuclear Society, winner of the international energy award "Global Energy", Honor Nizhny Novgorod citizen, scientific adviser to the director of JSC "Afrikantov OKBM" "
, the report said.
Fedor Mikhailovich was born on November 25 1924 r in the village of Klyuchi, Saratov region. In 1941, he graduated from high school with honors and entered the Saratov State University. From 1942-th to 1946, he is a participant in the Great Patriotic War.
After graduation, he was sent to Gorky at the Artillery Plant. Stalin in the Special Design Bureau, where he went from a calculating engineer to the Director and General Designer of OKBM (1969 - 1997).
Mitenkov was the author of more than 300 publications and reports, and more than 40 inventions, and a leader in the field of nuclear power engineering.
It is reported that the scientist "made a significant contribution to the development and creation of nuclear reactors for nuclear icebreakers, reactor installations for submarines and ships of the Navy, as well as fast neutron reactors."
Fyodor Mikhailovich was twice awarded the Order of Lenin, the Order of the Red Banner of Labor, the Order of the October Revolution, the Medal "For Victory over Germany in the Great Patriotic War" and other awards.
Press Service of JSC "Afrikantov OKBM"