The media reported that the selfie, made by one of the sailors of the missile cruiser "Peter the Great" and published on the Internet, made it possible to give the exact coordinates of the Russian warship. In the edition
The washington free bacon
An article appeared that said that using a photo published by a Russian naval officer, a journalist named Hans de Frey was able to obtain certain geolocation data and determine that at that time Peter the Great was located east of the coast of the Greek island of Crete.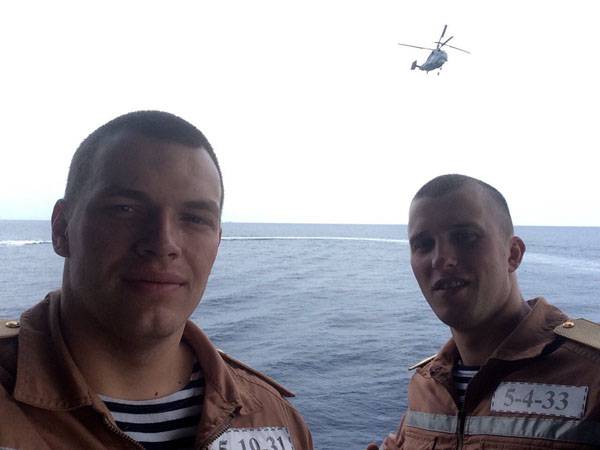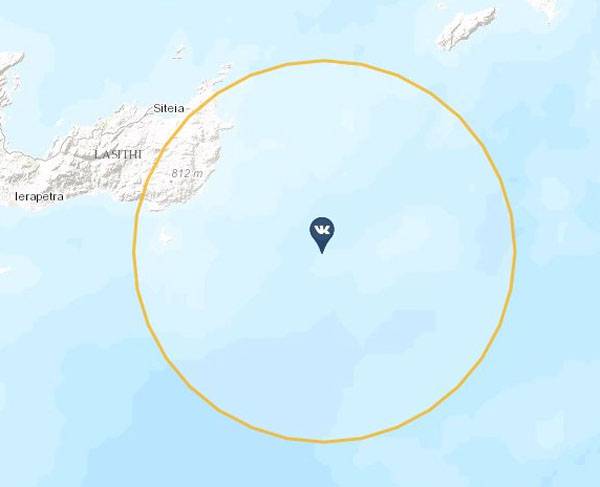 Whether this information was strictly secret or not was now determined both by the command of a warship and, possibly, by the headquarters of the Russian Navy. Another question is that it is not even about the secrecy / non-secrecy of information, but about elementary discipline in no way an ordinary long-distance hike.
It must be recalled that in 2005, an 010 order was issued by the RF Ministry of Defense, which reported a categorical ban on the use of mobile phones on the territory of military units. Approximately in 4, the requirements of the Ministry of Defense of the Russian Federation were somewhat relaxed and certain spaces and rooms were defined where mobile devices are allowed to use. It is unlikely that the deck of the missile cruiser, which is in a long hike, is the place where the Defense Ministry allows the use of mobile devices, especially with the help of which it is possible to photograph and video with the functions of determining the exact coordinates of the location of a warship. Perhaps this is a formalism in terms of virtually total prevalence of mobile devices, but the fact remains.