Syrian army conducts an operation to liberate southern and southwestern suburbs of Aleppo from militants
Information is coming from Syria that the Syrian Air Force is attacking militant positions on the outskirts of Aleppo - west and southwest of the city. There is air support for the ground operation to eliminate terrorists in the village of Rashiddin and its environs. Recall that it was in this locality that the main forces of the militants fled after the liberation of the 1070 quarter in Aleppo by the Syrian army. In Rashiddin, militants attempted to regroup and wait for reinforcements, but the Syrian military
aviation
confused their plans.
On the eve of this, government forces took the important height of Hekme in the vicinity of the 1070 quarter, which helps to carry out an offensive against militant positions in Rashiddin. It is known that militants carry out executions of those representatives of their ranks who tried to fold
weapon
and surrender to the Syrian army.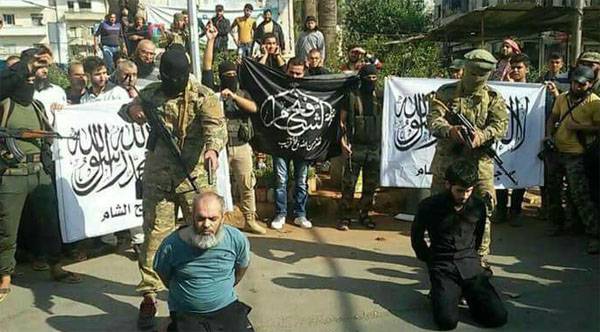 Informational portal
AMN
at the same time reports that in the sky over Syria on the eve was involved and the Russian military aviation. If you believe these reports that the aircraft of the Russian Aerospace Forces struck a series of attacks on militants in the province of Idlib. We are talking about the terrorists who tried to break through to Aleppo as an additional force for the groups located in Rashiddin and in the eastern part of the largest Syrian city.
An officer of the Syrian Ami, who was interviewed by representatives of the publication, said that the aircraft of the Russian Aerospace Forces struck near the settlements of Serakib and Jizr al-Shigur. A large number of liquidated terrorists are reported, but more precise information has not yet been given.