The US Marine Corps is investigating the causes of the fire aboard the F-35B Joint Strike Fighter fighter jet, which left the Beaufort base in South Carolina, reports
MIC
with reference to Military.com.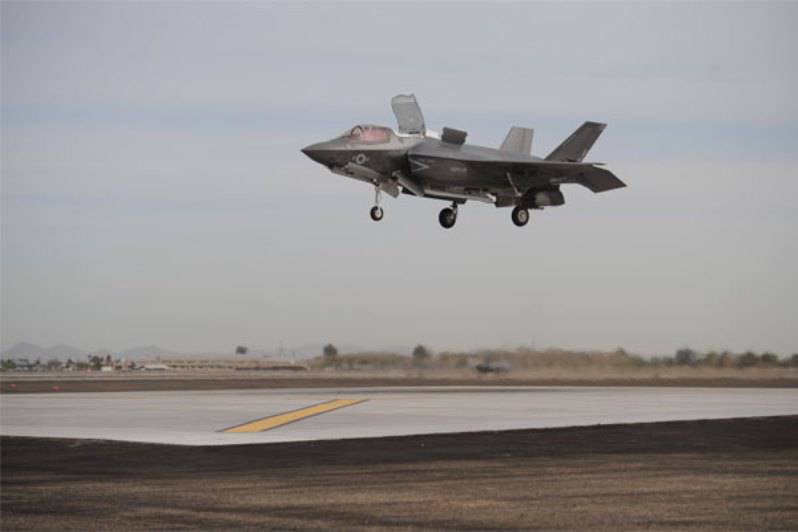 "The incident occurred on October 27 in the 501 th Marine Squadron, consisting of X-NUMX F-20B fighters. During the training flight over the base, a fire started in the weapons compartment of one of the airplanes, "said John Roberts, representative of the 35 air wing of the MP.
"The plane landed safely, no one was hurt. The investigation continues, all
news
we will report as they become available, "he added.
Roberts noted that the flights of the newest fighters in the squadron are not stopped, "everything goes as usual."
According to him, "the level of damage inflicted on the aircraft is still unknown, but the Center for Naval Security has classified the incident as Class A, which means an accident, the damage of which is no less than 2 million dollars." The cost of the F-35B is about $ 100 million.
The newspaper reminds that this is not the first fire on the aircraft of the family: in September, the pilot was forced to leave the F-35A because of a fire in the rear part (61-I Fighter Squadron), and in 2014, the fire on the other F-35A caused damage to the aircraft in $ 50 million