After the announcement of the preliminary results of the presidential election in the United States street protests erupted. Immediately in several states on the streets of the city there were people who say that "their opinion is not taken into account." Information resource
Rosbalt
compiled materials for street marches against Donald Trump, who won the election.
In particular, we are talking about protests in the state of California, where it came to the point that local residents are taking the initiative to withdraw from the United States. On the streets of major cities of the state are mass six, in which people chant:
"Trump is not our president! Whose streets? "Our streets!"
Basically, representatives of the African-American population of the country, who believe that Trump's election to the presidency will lead to new manifestations of racism in the country, allegedly disappeared at a time when the first
stories
US black president Barack Obama.
On the streets of Oakland (California), protesters set fire to containers with garbage.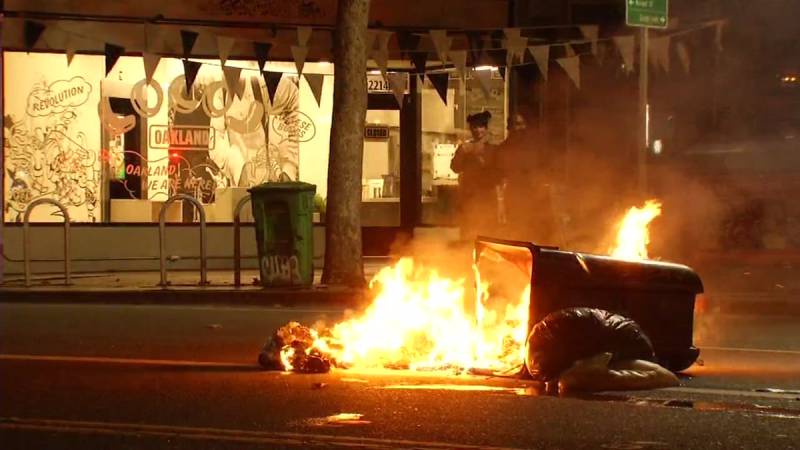 Students in New York, Los Angeles and Portland took part in the protest. The Florida fever, which Hillary Clinton declared several days before the elections as its "main stronghold", is feverish.
Twitter users are posting up-to-date information about American riots. In particular, a resident of New York publishes a tweet, which says that a procession of African Americans is passing through the city, shouting insulting slogans to Trump. They can not be shown on the pages of Russian media for reasons of compliance with the recommendations of Roskomnadzor.