Ukrainian-made marching engines will be transferred from the anti-submarine ship Kerch, which did not sail at sea after the 2014 g fire, to the guard ship Ladny, reports
Flotprom
.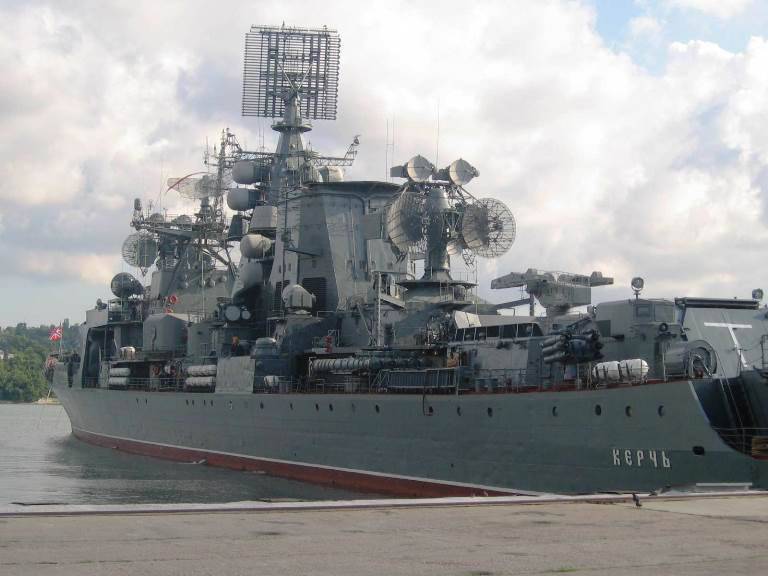 According to a source on the Black Sea
navy
, such a decision was made on the basis that the Kerch turbines are in good condition, while at Ladny they have already exhausted their resources.
"At one time, new turbines were loaded onto Kerch, immediately after buying them from Ukraine, the ship didn't even go anywhere," said the source.
According to him, "the engines with the already dismantled by the workers of the 13 ship repair plant and the Turborus enterprise in Rybinsk have now been dismantled, and their installation on the Laidny SKR will soon begin.
It is noted that the turbines were purchased before the rupture of military-technical cooperation with Ukraine.
"Kerch" was put into operation in 1974, the ship displacement - 8,5 thousand tons, speed - up to 33 nodes, cruising range - up to 8 thousand miles, crew - 430 people.
Help resource: "Fire on BOD" Kerch "occurred in November 2014, when the ship was under scheduled maintenance in the waters of the" 13 ship repair plant. " In case of fire, the main damage was caused to the engine room. After that, the media reported that the ship will be disposed of ".