Kiev presented its draft resolution on Crimea to the UN
Ukrainian representatives submitted to the UN a draft resolution on the observance of human rights in Crimea, in which they called on the Russian Federation to allow observers to the peninsula, reports
RIA News
.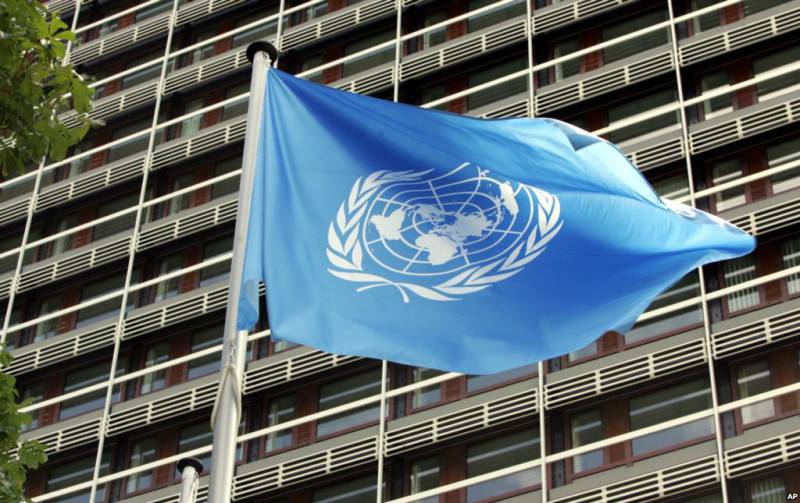 It is reported that the document "condemns cases of discrimination in Crimea", and "calls on Russia to take all necessary measures to immediately put an end to all violations against residents of Crimea and cooperate with the UN Office for Human Rights, which expects a report on the situation on the peninsula. "
The draft resolution also calls on Moscow to "reconsider the decision on the Majlis of the Crimean Tatar people," which is recognized by the Russian Federation as an extremist organization.
It is noted that the document was submitted by Ukraine with the support of 38 states, including the United States, France and Britain.
"The main purpose of the resolution is to call on the Russian Federation to ensure full compliance with its obligations as an occupying power in accordance with international law, as well as to provide safe and unhindered access for the international human rights mechanism to the temporarily occupied peninsula to monitor and report on the situation in accordance with their mandate ",
- said in a statement the Ukrainian mission.
The Russian Permanent Mission to the UN called the Ukrainian document one-sided, stating that it "does not spell out such steps of Kiev in relation to the Crimea as a suspension of trade, power outages and termination of banking services".
Deputy Permanent Representative of the Russian Federation Yevgeny Zagainov also accused Kiev of "strengthening the information campaign against Russia in an attempt to exert pressure on our country."