Media: Under Mariupol Ukrainian tank crushed a car with civilians
Over the past day in the Donetsk People's Republic recorded a record number of violations of the cease-fire on the Ukrainian side over the past few months. According to the official representative of the Ministry of Defense of the DPR, Colonel Edward Basurin, more than a thousand shelling of settlements of the republic was noted. Edward Basurina quotes
DAN
:
The situation in the Donetsk People's Republic continues to deteriorate. Over the past day, Ukrainian militants violated the ceasefire 1072 times. From the positions of the Ukrainian units, 392 mines with calibers 82 and 120 mm, 112 artillery shells with calibers 122 and 152 mm and six
tank
... The enemy used infantry fighting vehicles, grenade launchers and small arms during shelling
weapon
.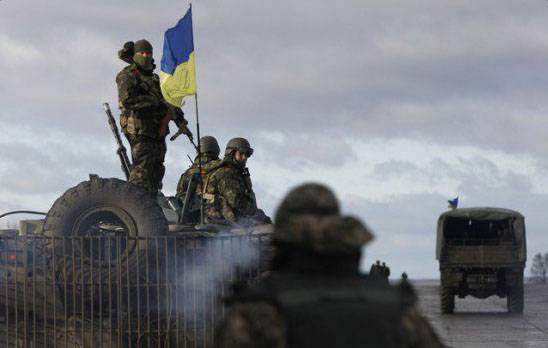 The Ukrainian military and the natsbat representatives shelled the following settlements: Zheleznaya Balka, Yelenovka, Yasinovataya, Dokuchaevsk, Kominternovo, Sakhanka, Leninskoye, October, Zaytsevo, Trudovskys.
In addition, reported a blatant case under Mariupol, which is under the control of Ukrainian forces. The submission says that the tank, driven by drunken Ukrainian military, hit a passenger car, as a result of which three civilians in the car died on the spot. The tank was controlled by servicemen of the 1 tank company of the 36 separate brigade. Information Agency
TASS
reports that the servicemen hijacked the tank from the location of the company and gathered to "go to the store," located in the village of Zarya.