ATS army liberated 1070 in Aleppo from militants
RIA News
with reference to Syrian sources, reports that today the 1070 quarter in Aleppo is completely liberated from militants. UAR government forces launched an attack against the positions of militants "Dzhebhat al-Nusra" and "Jaish al-Fath", entrenched in several parts of the quarter. After more than two hours of battle, the terrorists began to abandon their positions, realizing that further resistance on this front was useless.
The Syrian army soldiers note that they are pursuing gangs who, in the confusion of the battle, tried to escape from the city in a southerly direction. The news agency reports that the Syrian military are engaged in combing the territory of the 1070 quarter, as well as neutralizing mines and other explosive devices installed by terrorists.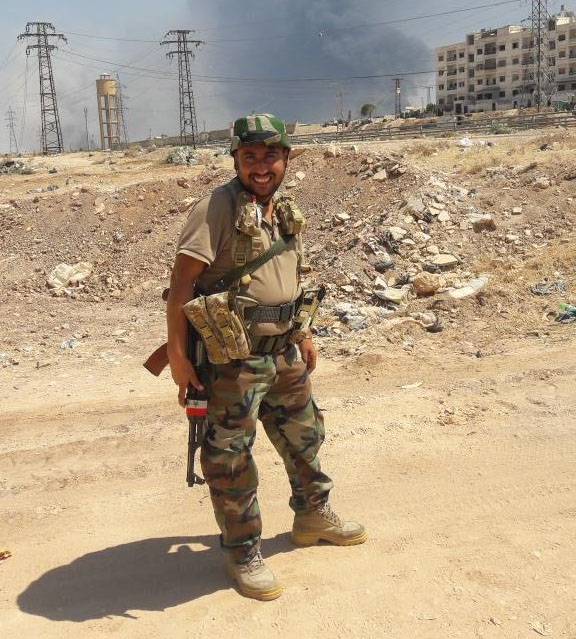 In the operation to liberate from the militants of the quarter 1070 participated and the formation of the Republican Guard. In particular, a significant contribution to the local victory over the militants in Aleppo was made by fighters of the military unit "Tigers". They took control of the important heights - Tal-Raheem and Tal-Muta. This allowed the main forces of the Syrian army to deliver a crushing blow to the militants in the part-occupied quarter.
Now the militants are trying to regroup in the suburb of Rashiddin. The Syrian army is attempting to level the threat from the militants - strikes at terrorists who are trying to concentrate forces to carry out attempts at a new breakthrough.
It should be recalled that part of the quarter 1070 was in the occupation of the militants after the next armistice agreement. The United States announced that they would separate the "moderates" from the terrorists in a week, but this week was used by the "moderates" and the militants to merge into a single row to carry out an offensive against the Syrian army. The "truce" then claimed at least 70 the lives of Syrian soldiers and militias.
https://twitter.com/maan_abo_sham