The only French aircraft carrier Charles de Gaulle, carrying the 24 fighter Dassault Rafale M, will leave the Mediterranean Sea in mid-December, thereby ceasing to participate in the antiterrorist operation in the Middle East, reports
bmpd
with reference to opex360.com.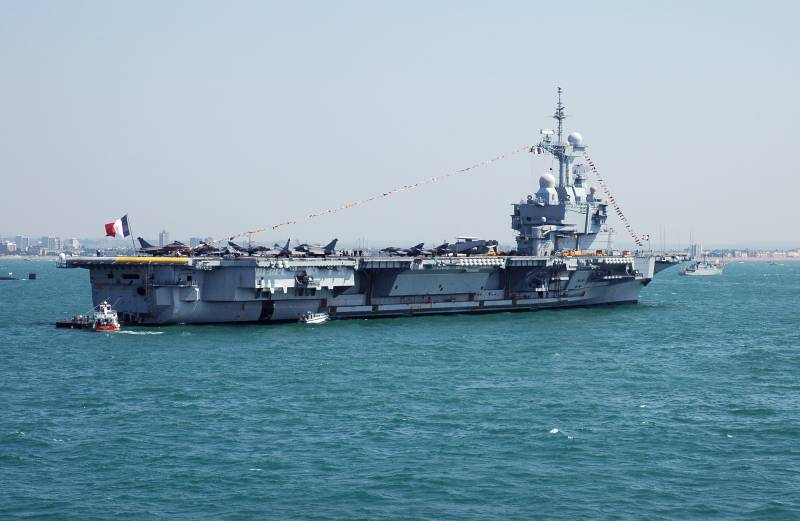 Upon arrival in France, the ship will take on a 18-month average repair.
French Defense Minister Jean-Yves Le-Drian to the question whether he sees no need for building a second aircraft carrier replied: "We have only one aircraft carrier. And I, being the Minister of Defense, use the means that are at my disposal. " As for the second aircraft carrier, it is possible that its construction will be incorporated into the armament program, starting with 2020.
He emphasized that the deck
aviation
available in a small number of countries. "This is a matter of great pride - the fact of owning an operating aircraft carrier, which we have today and which regularly participates in operations. The British have no such opportunity, "the minister said, adding that only two or three countries have such an opportunity.
In passing, mentioning the Russian aircraft-carrying cruiser Admiral Kuznetsov, Drian noted that the ship's combat capabilities are not impressive. He allegedly became convinced of this when the cruiser was sailing across the Atlantic and the Mediterranean.
The author of the article reminds that "with the exception of Great Britain, which is building two aircraft carriers, Queen Elizabeth and Prince of Wales, there are more than three countries possessing aircraft carriers - these are India, China, Russia, and, of course, the United States."