Russia and the United States opposed any changes in the veto procedure
Russia and the United States came out on Monday against the infringement of the right of permanent members of the UN Security Council to impose a veto on decision-making, in this matter Moscow and Washington disagreed with Paris and London, reports
TASS
.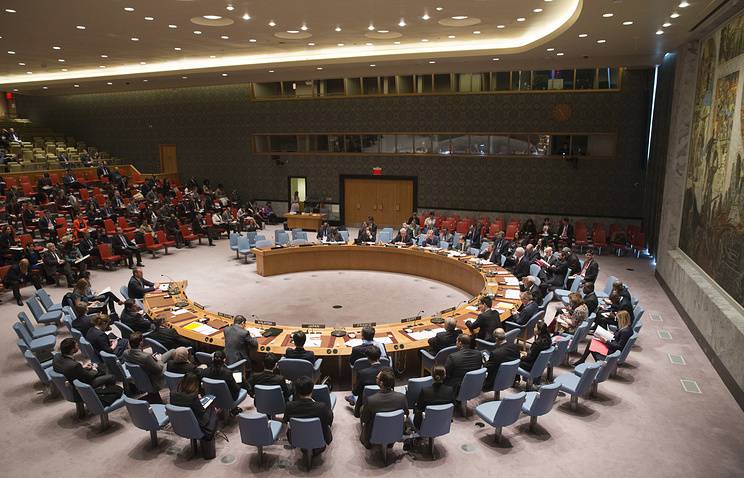 "For us, any ideas leading to the prejudice of the prerogatives of the current permanent members of the Security Council, including the veto, are unacceptable. It should be remembered: this institution is an important factor stimulating members of the Council to find balanced solutions. An attempt to veto would be wrong with
historical
and from a political point of view. Thus, the prerogatives of the current permanent members of the Security Council are not subject to audit, "said Vladimir Safronov, Deputy Permanent Representative of the Russian Federation to the UN.
In turn, the US deputy envoy said that Washington "continues to oppose any change (right) to the veto," and the Chinese proposed "not to impose immature proposals" on the reform of the Security Council.
British permanent representative Matthew Rycroft, arguing his position, noted that his country "did not veto any resolution for more than 25 years". "We will take this step only in the most extreme situation."
He recalled that Britain "is among the group members for accountability, consistency and openness of the UN (Accountability, Coherence and Transparency Group, ACT)," promoting the idea of ​​limiting the veto "in cases where measures in response to crimes against humanity and other gross violations of human rights. "
According to Rycroft, as a member of this group, Britain "has pledged never to vote against a decent draft resolution to prevent or end mass atrocities." "Unfortunately, we have seen others use their veto in narrow interests, which significantly undermined the Council's reputation and responsibility for those who so desperately need our help," he said.
At the same time, all 5 permanent members spoke in favor of expanding the UN Security Council, which now includes 15 countries. According to Vladimir Safronov, Moscow "considers it necessary to provide additional seats for the developing countries of Asia, Africa and Latin America." At the same time, "the optimal size of the Security Council should not exceed a little more than 20 members," the diplomat said.