Recently, the topic of creating full-fledged naval forces instead of the existing coast guard is being discussed in Georgia. Representatives of those Georgian political communities are actively supporting this idea, and they are trying to ensure that Georgia will soon become part of NATO at any cost. The initiative to create the Navy rejects the country's Defense Minister Levan Izoria. His statement leads newspaper
"Sight"
:
I am categorically against the military
fleet
. This is associated with colossal funds, with billions. We have the Coast Guard, in which millions of our American colleagues have invested. The creation of a new (navy) I prefer to develop what we have. To talk about the fleet is to deceive the public.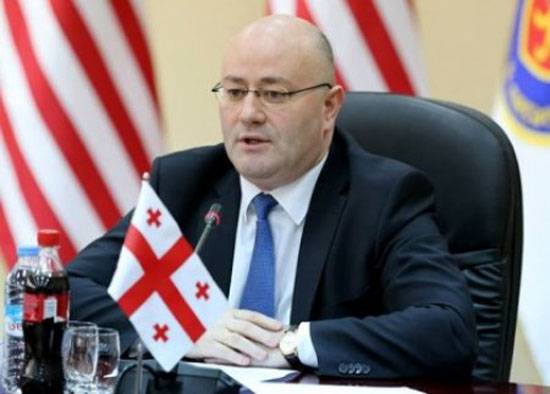 The same Levan Izoria stated that Georgia is participating in an active process on security on the Black Sea and is initiating a joint meeting with the North Atlantic military bloc on this issue. Recall that the so-called program "security on the Black Sea" is supported by Turkey, Bulgaria and Romania. Ukraine also wants to join them.
Recall that the Georgian fleet in its newest
stories
once it has already "manifested" itself, having met with the forces of the Russian Black Sea Fleet. Apparently, now Washington has explained to Tbilisi, then I don't intend to invest in an adventure to create large warships for Georgia. Although after the elections in the USA anything is possible ...