Folk film "The corridor of immortality." Help Wanted!
October 31 launched a national fundraising for the continuation of the filming of the military-historical drama "The corridor of immortality." This is the second national fundraiser announced by the studio "Stella". Last fall, with the help of Boomstarter, to collect 600 000 rubles for the construction of large-scale scenery of the railway bridge on Lake Ilmen.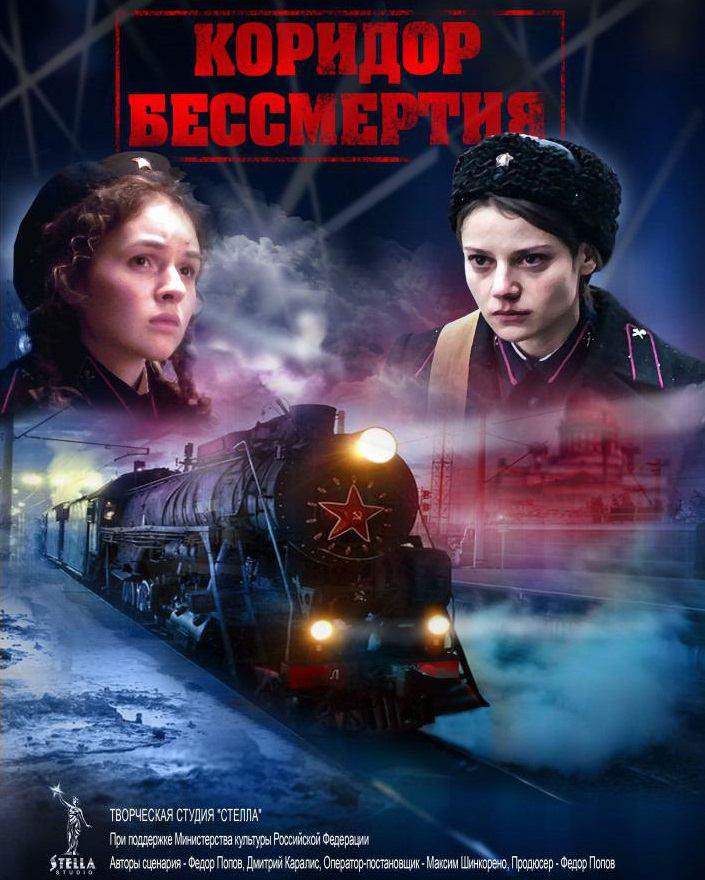 The painting "The Corridor of Immortality" is based on the authentic events of the Great Patriotic War, and the real participants in the defense of Leningrad became the prototypes of the main characters. The plot is based on the events of 1943, which played a decisive role in the final lifting of the blockade.
The film will reveal little-known facts about the construction and operation of the railway line, which assumed the brunt of the traffic and delivered 75% military equipment and food to the besieged city. The 33 kilometer-long railway was laid along the left bank of the Neva and the southern coast of Lake Ladoga between the stations Shlisselburg and Polyana for 17 days and worked until the city was fully liberated in January 1944.
Military filming
historical
the drama The Corridor of Immortality began in December 2015 in St. Petersburg, on Lake Ilmen in the Novgorod Region, at a military training ground in the city of Luga, Leningrad Region.
The biggest test for the film team came from an unexpected side. Three months before the start of the shooting period at the bank, where the studio kept the funds, the Central Bank revoked the license. All the remaining funds from the funds allocated by the Ministry of Culture of the Russian Federation for the production of the painting were frozen. Many years of work, a huge organizational work carried out by the crew, was in jeopardy. Then there was still hope that the money will eventually be returned. I could not believe that they could disappear like this, easily, money released by the state. Unfortunately, today, after a year of useless struggle, the money never returned.
Currently shot 2 / 3 picture. Live and pavilion surveys will be continued in the winter of the 2016-2017 of the year. After filming, the film expects a long period of post-production, which includes work on the creation of graphics, editing and music.
Who wants to assist in the shooting of the film follow the link - https://boomstarter.ru/projects/388225/koridor_bessmertiya_115055
Additional Information:
https://www.facebook.com/koridorbessmertiya/
https://vk.com/koridor_bessmertiya
8-499-143-9289; 8-915-030-5343 - Project Manager Rustamova Lala