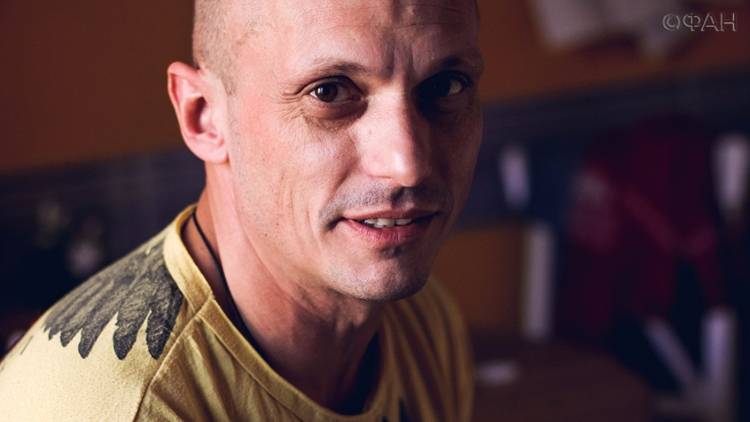 The most anticipated film of the last three years will soon justify the declared Year of Russian Cinema: in November the film "28 Panfilov" is released for rent, dedicated to the feat of the Great Patriotic War. Shortly before the premiere, director Andrei Chaliopa found time for an exclusive interview with the Federal Agency
News
.
For three years unprecedented in
stories
Russian cinema filming of the national film "28 Panfilov" directors Andrei Shalopa and Kim Druzhinin listened to the accusations of theft of money collected, in historical lies, in distorting the truth about the war, in the absence of the very feat 28 Panfilov. But in the creation of this amazing movie, the entire film crew, in which professionals, masters and passionate amateurs of their work came together, showed the same qualities that the Russian people once had in their desire to win. Despite all the circumstances, among the thousands of Internet comments, "it will not work, and if it works, it will be bad", a miracle happened in the debate about the truth of the heroes' feat and a new Russian film about our war appeared in depth and quality. With the dialogues that are already taken from the trailer for quotes, with a reverent attitude to costumes,
arms
and other historical details, with the most "honest" special effects and endless love for his people.
The Ministry of Culture was stunned when they saw our movie
- Andrei, the film has already been watched not only by the Ministry of Culture, but it was even seen by Putin and Nazarbayev. Do you think it is not insulting to them that they only in the middle of the process supported your cinema, believed in it, but didn't see such a treasure before?
- In the end, everything turned out much better than if the film was fully financed by the state. Almost always happens like this: the state does something, and we scold it. But the fact is, the state has only a few resources: money and the law. It can either prohibit, or control, or finance. But it is an insignificant tool, it does not give motivation. But the people can really do, create, and we see such examples. When the people have the will to do something - everything turns out. It is good if the state sees this, and it helps or, at least, does not interfere, does not insert a stick in the wheels.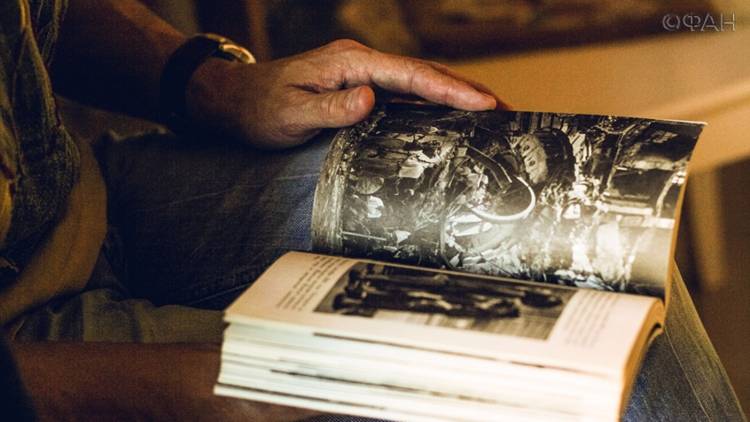 When we collected the first three million rubles for the film, the Ministry of Culture immediately invited us to our place and offered money, but we refused. Not only because they did not want control from the state, but because, at the time of the collection, they found a creative union of people under one positive project. By that time, when we really came to the state for help, we had already collected not three, but 33 million rubles, and were no longer someone with an outstretched hand, but folk cinema, and we had 30 thousands of people behind our backs.
- How did you take the finished film?
- Oh, the Ministry of Culture was stunned when they saw our movie. It was a surprise to them. Initially, we looked like a kind of miracle: people threw themselves on some movie, and it would be nice if it was good, but it is unlikely to happen, because there are some unknown authors ... But you have to give money, because the people have thrown off , it is impossible not to support him ... They acted as they should have been, but it is clear that it was rather a tribute to the wishes of the people. And investing in an absolute cat in a bag: well, what can happen there when the "greats" themselves can't take a damn thing off? Of course, the Ministry of Culture wanted it to be a completely different movie, and the film "28 Panfilov" is just very different from what was made before it, especially in recent years. So when the cinema officials watched, they were very surprised and extremely inspired. I think they got what it was impossible to dream about. Many of the Ministry of Culture watched the movie more than once and secretly showed their children, violating the non-disclosure contract. Whether our film will be a new milestone in the military film - I don't know ... Let's see what kind of rental we will have.
- What will success at the box office depend on?
- Only on how much the viewer will perceive it and how much he will like it. I think our viewer is very smart. Despite the fact that box office we often collect frankly bad films, I still believe that a good movie will appreciate. We have a core part of the audience, which is waiting for us all three years. I don't know how much the others are waiting for him. According to statistics, 5% of the population goes to the cinema today. If before the cinema was intellectual entertainment, the people were more receptive to art, and megahits were difficult for perception "Love and pigeons", "Garage" and others, now such an audience is completely washed out of cinemas, because they no longer have such films. Among those who have lost interest in cinema as an art, there are people we need to bring to the cinema. They are those who see that they are fed into the cinema as a surrogate, and in fact they want the kayfovogo movie and the truth, when the movie is not a mess, which they slip and from which it is embarrassing that I want to take my eyes off the screen.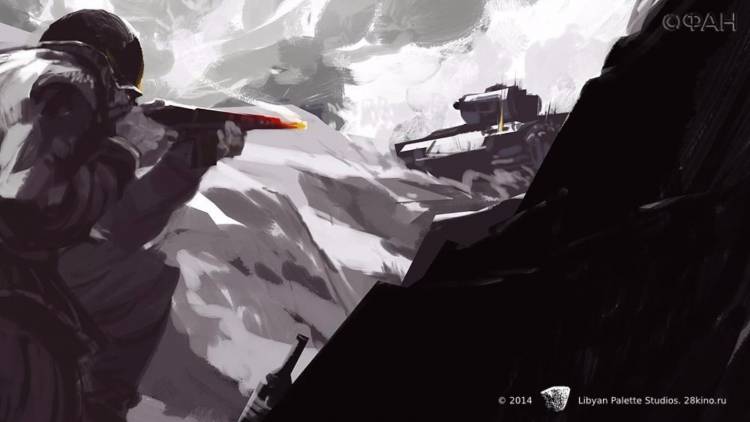 The boys want to see in the movie about the war, in what and in whom then play
- Andrew, for sure, you have your own military history in the family? How did you grow up like that man who directed the 28 Panfilov film?
"My parents are a generation that was born either during the war or immediately after the war." My father is 46-th year of birth, and my mother 44-th. I have fought two grandfathers and grandmother. Paternal grandparents - they met at the front. On the maternal side, my grandfather was a military doctor and ran a hospital in the Far East. To be honest, this is not directly related to the fact that then there appeared "28 Panfilov." Although ... It's hard to say ... I was born when less than 30 years passed after the war. Grandmother brother-soldiers gathered regularly, May 9 came in nice, still young men in orders, sat at the table, talked about something with pleasure. I don't remember, maybe they didn't particularly talk about the war, they just felt good together. My school teachers many fought, they put orders on holidays, and it was so natural ... There were so many films, books and lessons about the war, and for us it was a very close, meaningful and interesting event - such a large-scale thing. And then, for a man, war is something very exciting, but the boys always play it. When the boys go to the movies to watch about the war, they want to watch a movie about feats - about the battle, about what to play later. I post factum has already reviewed a lot of films, including the Soviet ones, and there are not so many really well-shot films among them. By the way, "28 Panfilov" we shot it that way, and for the boys it will be all ... In! This is really a battle, this is about heroes, there are many images that you can try on yourself. If I were a kid, I would not even go once.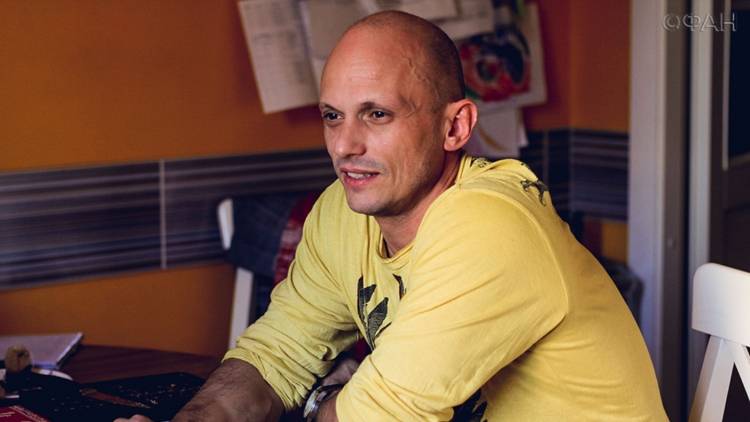 - When the first Immortal regiments appeared on Russia on 9 in May, and we began to actively celebrate the 75 anniversary of Victory, opinions began to sound that we live only with the memory of victory, that we are building our national idea on the theme of war. What do you think about these debates around our military memory?
- Now all over the world there is such a thing - not the absence of a national idea even, but ideas in general. This is something I'm thinking a lot about right now, and this is one of the thoughts that really excites me. Victory in the Great Patriotic War is a matter of pride for Russia, for the former USSR. Although there are many opposing opinions - that we are all about the war and the war, that we can't do anything new and so on ... This idea develops to the point of absurdity, to the point that we actually lost the war. Can the memory of our victory be a core-forming and unifying factor? Of course it can. This is the same as a person who has achieved something in life, in his youth or maturity, and then reaps the fruits of it, eats it - this is normal. What is victory for our people? This is not just the signing of an agreement on the unconditional surrender of fascist Germany, but a long confrontation, which was crowned with our complete success; and even a huge political victory, because it was a very difficult political game. It is clear that many interests took part in the world war, and the Soviet Union eventually emerged victorious from these chess. In addition, it was a victory from the point of view of engineering, because a huge number of outstanding people from our people invented, created and did the best that won. This applied not only to military equipment, small arms,
aviation
, but also medicine, in which many discoveries were made. Up to physics, thanks to discoveries in which we soon had an atomic bomb before the others. This is a victory in terms of the creation of industry: so far, the transportation of industry to the Urals, which happened at the beginning of the war, is something that no project can match in scale. To top it all, this is a test over a long period of human qualities of the people. It would be strange not to be proud of this recent past of the victorious nation, moreover, 75 years have not passed yet, the participants are still alive. Events of this magnitude were no longer in the history of mankind - by the number of people, by the extent of territories, by duration.
I think we have forgotten so many heroes, let's remember at least 28 Panfilov
- It was a shame when they began to dig up the archives and shout from all sides that the feat of Panfilov was not?
- Too bad that this happens. Those who threw this stuffing created an Internet meme, as if the military prosecutor's office had recognized the Panfilov's feat in 48 as a Soviet myth, an element of propaganda imposed on people by the state. Although this is a pure lie, a monstrous discrepancy of reality, but it works terribly. People still write to me that we remove lies, that we are deceiving our children ... the absurdities and nonsense are different. This stuffing, unfortunately, has infected a huge number of people.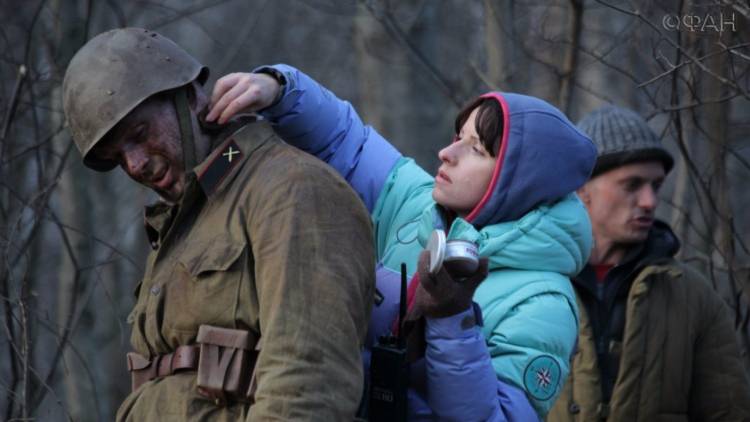 The people live for the most part in values: if they are asked to value moral things, and such a vector is given in the government, among the people of power, media people, public opinion makers, superstars - then he rather quickly starts to focus on this. If the values ​​of consumption are broadcast, then on them. In this sense, the people, I think, are quite simple. So now comes a certain value of truth, which is actually a very complex philosophical category. At some point, the value of the "black truth" was imposed on us: it's said that everything that was so varnished was in the Soviet Union, everything was covered with a thick layer of chocolate, but in fact everything inside was rotten. Yes, to some extent it is, a purely human impulse to break all the covers and see - and what really was there - it is understandable. After perestroika, I wanted to get to the bottom of everything that was hidden from us. But this is the movement of the pendulum: he first went through a healthy middle, and then swung further into absurdity. When they say that war - continuous feats and victories - this is not true. So you can not talk about the war, it is actually a terrible and difficult time. But when they say that war - sheer betrayals and filth - is also one-sided. In the end, among the people who retained the human face, and after the victory, he found the strength to create and do a lot of good things - apparently, the best human qualities dominated in him. Of course, the Panfilov's feat was obvious, although we don't give the names of these people, many have forgotten. I think we forgot so many heroes that we should remember - we didn't even have time to recognize them, because they were missing, died far from anyone's eyes, who could save this feat. Let's at least remember these 28! In 41, replaceable companies died in huge numbers, completely died, and there were no documents or witnesses left. Did they die from fear? They died heroically, fought as best they could. The names of Panfilov's people are no longer associated with specific people: they are associated with heroes, with feat, with legends. Trying to debunk it is stupid and terribly harmful. I hope that our cinema will put many points in this story.
"There are Ukrainians in the international team of your heroes, while Ukraine itself eliminates the Great Patriotic War from its history. How do you feel about what is happening now with the neighbors?
- We play Kazakh, Kyrgyz actors, Ukrainian, our Russian and all willy-nilly bring their national identity. Among the 28 Panfilovs, most were Russians, several Ukrainians, three Kazakhs, one Kirghiz, and we gathered the same cast. The Panfilov Division was formed in Kazakhstan, and this is one of the most multinational divisions in the entire military history - there were about 200 nations in it. For me, the Ukrainian people are one people with us. It is clear that there is Western Ukraine, which never really wanted to merge with the Russians, but there is Southern and Eastern, which is tightly intertwined with us. My last name is Shalopa - actually Western Ukrainian, my grandfather was from Lviv, so how can I relate to this ...? It's a disaster, and I don't know how we will survive it ... I don't know how Ukrainians will react to this film and to the Ukrainians in it - we are not given to understand how our word will respond. But it seems to me that our cinema pours water on the mill of Ukraine's pride, because it shows that Ukrainians are heroes. It is clear that they were full among the soldiers of the Red Army, it was all one people. The Germans fought with all as with the Russians, for all of them were "Russian Ivanas".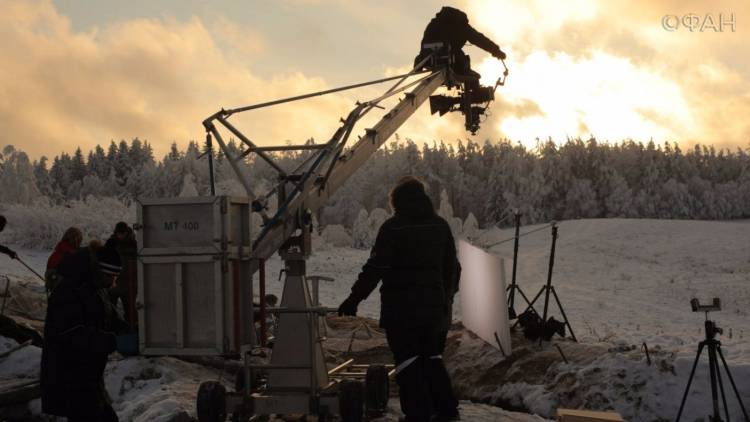 We do not have a history of death, we have a history of victory

- Your first trailer surprised with an uncharacteristic for Russian cinema of recent years, an intelligent and rich dialogue. I hope you will enjoy the whole movie with them?
"I'm a professional dialogist and I really like dialogues. For me, they mean a lot to the cinema: I like it when there is a lot of great text in a film, when meanings are woven into it, and you can listen to it, quote it later. So the great value of our film is good dialogue. When we decided to remove the first piece on the money collected, we began to seriously think: what exactly to show. Running with shooting? Explosions and special effects? But today you will surprise the viewer with this ... We decided to shoot the scene in a room one meter by meter, where four fighters will sit, and where nothing will happen except the text - it was very bold. The effect was what we did not expect, but what we would very much like. The viewer is smart, the viewer hears the text. He reads the relevance of the film, sagging script and all-all-all. He has an amazing flair that somehow works.
- In the same dialogue, you have a completely new idea for us, not to die, but to live for the Motherland. Will it be revealed in the movie?
- This idea is very close to me. What is the feat of Panfilov's or soldiers in general: it's that when the forces are unequal, you fight, understanding that you will perish, because you have against
tanks
only grenades and anti-tank rifles. All this time, people who have repeatedly done this and learned this to try to kill you. In such a situation, the simplest thing you can do is to run away. This is a natural animal instinct, because now they will tear you to pieces with hot iron, and not everyone can withstand it. The second option is neutral: you can just lie in the trench, close your head and, by your own will, force yourself not to run anywhere. But you will die and do nothing. The third option: not to run, not to lie, but to act. To act as efficiently as possible, you need a special will. Those who do this are heroes. The most difficult thing is to live in these circumstances, this is the feat. These people were able to move away their fear, their desire to survive at all costs, to show composure and in those moments of the battle that they endured, to do everything possible. This can be done only for the sake of an idea, and they possessed it - that's why they won. When you throw a picture of a grenade at a tank and they shoot you - it's hysteria, I never liked that in Soviet cinema. This is irresponsible, and this is what our character says. You died, and bribes from you are smooth - that's impossible. Need to live. This is one of the keynotes of the film. We do not have a history of death, we have a history of victory. Someone wrote about the film that in it, they say, the soldiers of the division die, defending Moscow. Nothing of the kind, they do not perish, they live. Death can be treated in two ways: you can say "died", or you can - "lived." So they live their lives in battles on the outskirts of Moscow. This is very important, and I hope that the movie turned out to be bright, with a good point in the finale.
The premiere of the folk film "28 Panfilov" will take place on November 16 near Volokolamsk, not far from the scene of hostilities, in honor of the 75 anniversary of the feat of Russian heroes. 24 November will be released in a wide movie rental.