Media: ISIL militants in Mosul use drones with fixed explosives and poisonous substances
TV channel
Al Jazeera
reports on the attack that the terrorists of the so-called "Islamic State" (prohibited in the Russian Federation) conducted in the area of ​​Mosul. The victims of the terrorist attack were at least 15 people - mostly soldiers of the armed forces of Iraq, as well as representatives of the Shiite militia Al Hashd al-Shaabi.
According to preliminary information, the explosion was launched by a suicide bomber who attacked the positions of the Iraqi army, which has been storming Mosul since October 17 in the coalition of thousands. In the past few days, ISIS's squeeze out of terrorists had to be halted due to a sandstorm. However, now the operation is resumed with renewed vigor. Artillery, multiple launch rocket systems are used,
aviation
. The Western media do not say a word about the number of civilian casualties, although the number of these victims is in the hundreds.
According to representatives of the Kurdish militia, ISIS use unmanned aerial vehicles, on which improvised explosive devices are fixed. Instead of explosive devices, militants can also attach containers with poisonous substances to UAVs. We are talking about chlorine and even mustard gas. The militants also use UAVs to film suicide attacks. About the origin
drones
not reported in ISIS arsenal.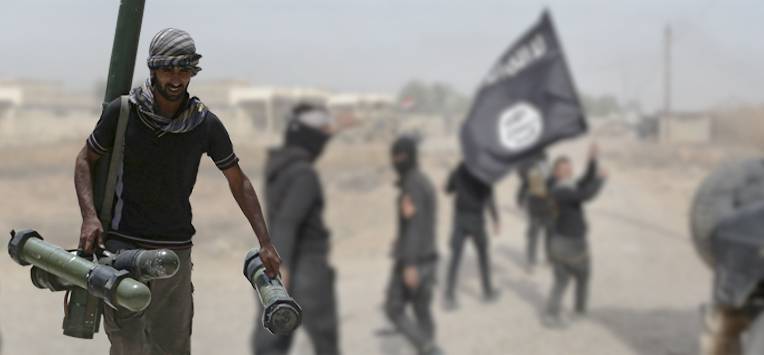 Against this background, the information source
ARANews
reports a rising tide of refugees from Mosul. Thousands of residents are fleeing in the direction of the capital of Iraqi Kurdistan - the city of Erbil. The Kurdish regional government reports that it needs about a quarter of a billion dollars to accommodate all those who want to stay in the Erbil region of refugees. The report says that the Ministry of Health of Iraqi Kurdistan is alarmed by the deteriorating health situation and the acute shortage of drugs.