Iraqi Kurds turned to Russia for military assistance
The head of the Department of International Relations of the Government of the Kurdish Autonomous Region (Iraq), Falah Bakir, said that at a meeting with the Deputy Minister of Foreign Affairs of the Russian Federation, Mikhail Bogdanov, he made a request for military and humanitarian assistance.
RIA News
.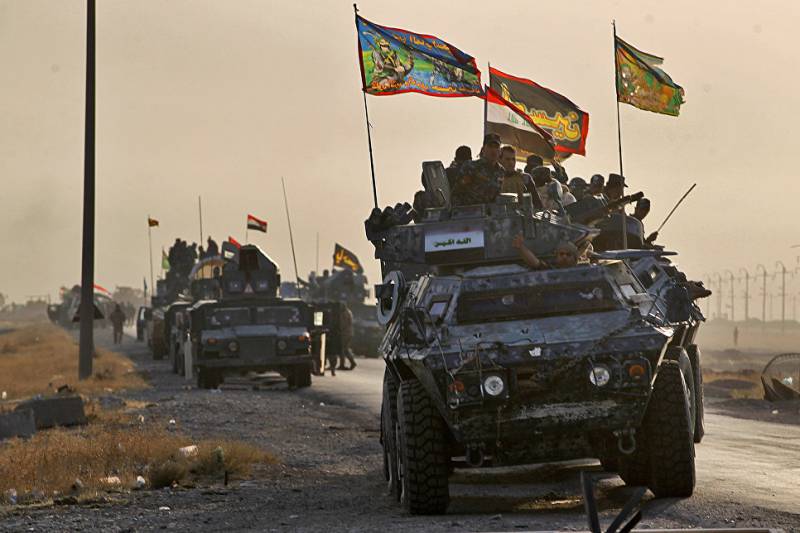 Bogdanov's talk with Bakir took place on November 1. According to the Russian Foreign Ministry, "the parties exchanged views on the entire spectrum of Iraqi issues, discussed the fight against the terrorist threat in the light of the operation launched to eliminate the stronghold of terrorists of the Islamic State in Mosul, as well as the development of the situation in Iraqi Kurdistan."
When asked by the correspondent whether he asked for military assistance from the Russian side, Bakir answered: "Yes, we asked for this kind of support, because now the issue of countering terrorism is of crucial importance."
"We believe that the world community, and above all our allies, one of which is Russia, needs to provide us with versatile support," the Kurdistan representative said.
"For us, this visit was an excellent opportunity to clarify Russia's position on a wide range of issues. In addition, we made a request to support the Peshmerga forces ... We requested humanitarian assistance to support the refugees who came to Iraqi Kurdistan from other parts of the country, as well as from Syria, "
added on.
According to Bakir, the Russian Foreign Ministry "supported the importance of developing bilateral ties, as well as the struggle being waged by the Peshmerga against terrorists."
"In this connection (in Moscow) they said that they would study our requests and try to help," he said.
AFP 2016 / Ahmad Al-Rubaye