Written off BMP Marder will turn into tanks
Until 2020, the Bundeswehr will receive 350 new Puma infantry fighting vehicles, which will replace the outdated Marder armored vehicles. In order not to dispose of decommissioned infantry fighting vehicles, Rheinmetall will create medium-sized vehicles based on them.
Tanks
, Said
MIC
with reference to military-today.com.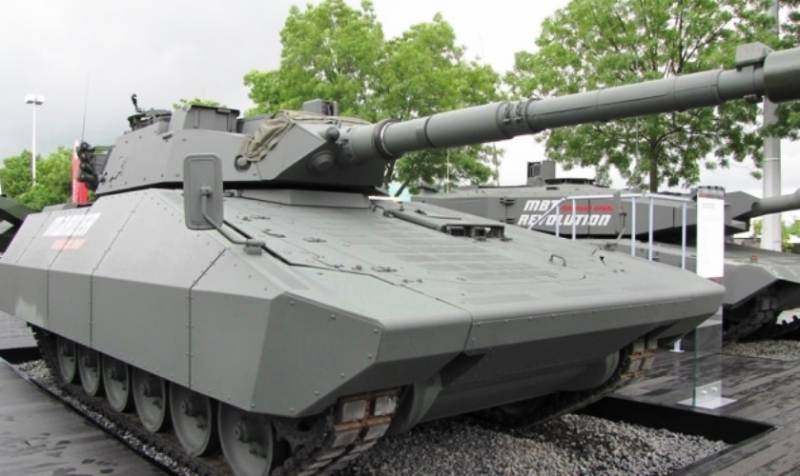 The presentation of such a tank took place at the Indo Defense 2016 exhibition in Indonesia.
"Marder belongs to the class of medium tanks (the weight of the machine is 43 t) and is equipped with a stabilized 105-mm rifled gun made by the Italian company OTO Melara. The gun has an effective range of 3000 m and is compatible with NATO 105-mm ammunition. The crew consists of four people: the commander, the gunner, the driver and the loader (the tank is not equipped with an automatic loader), "the publication says.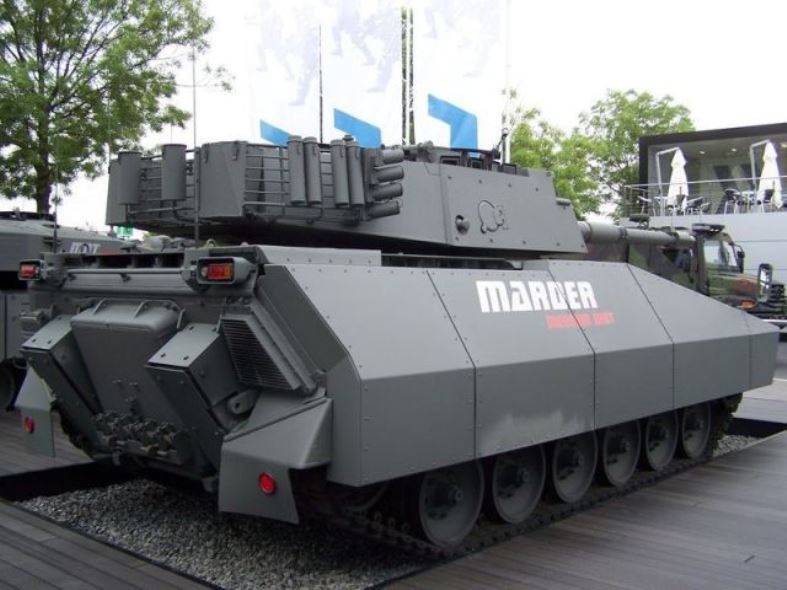 When transforming an infantry fighting vehicle into a tank, the developers equipped it with additional armor that "withstands the hit of armor-piercing bullets of caliber 14,5 mm into the sides, as well as the explosion of an eight-kilogram bomb, under the bottom".
It is reported that the tank is installed diesel MTU MB 883 power 680 l. with. and automatic transmission. The maximum speed of the vehicle is 65 km / h, the distance traveled without refueling is 500 km. Case length - 6,9 m, width - 3,6 m, height - 3 m.