The Guardian: Admiral Grigorovich's arrival in Syria foreshadows "ominous developments"
On Friday, the frigate "Admiral Grigorovich", armed with "menacing" Caliber missiles, entered the Mediterranean Sea. This fact suggests that further events may develop in a "ominous" scenario, writes the British Guardian.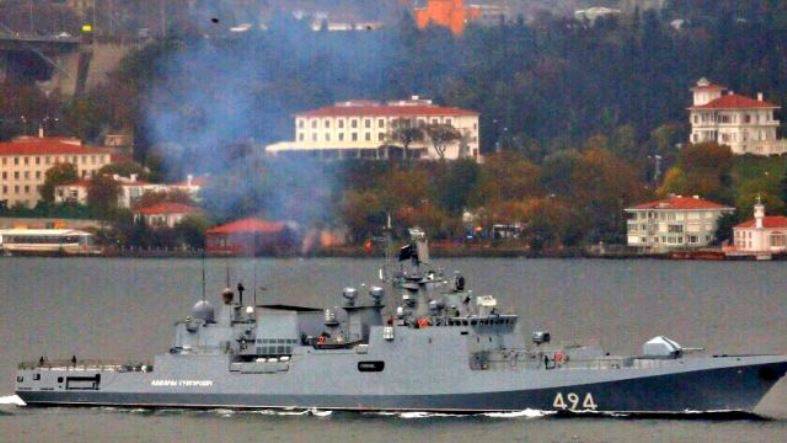 "The same missiles (" Caliber ") can be armed with three Russian submarines, which also entered the Mediterranean," - the article says
RIA News
.
The author suggests that all this military power can be used to strike at Aleppo "in the coming days or hours."
"The arrival of Admiral Grigorovich and submarines equipped with cruise missiles can exacerbate the damage to eastern Aleppo," he writes.
But the newspaper in the Mediterranean Sea aircraft carrier "Admiral Kuznetsov" newspaper regards only as a demonstration of power.
"The importance of the image for this expedition is evidenced by the fact that Russian sailors painted the deck (cruisers) in bright blue for several days on the Mediterranean Sea - presumably, this is how it looks better in aerial photographs," the author states.
According to him, "if Moscow wanted only to increase the bombing of Syria, it would increase the number of aircraft based on Hamim."
Earlier, NATO Secretary General Stoltenberg noted that the leadership of the alliance is concerned about the "possible use of Russian ships to fire Syria." In Moscow, this statement was called "vague and ridiculous."