New sniper rifle for special services launched in the series
A new sniper complex, designed for special services, has passed state tests and is ready for mass production, reports
TASS
a message from the head of TsNIITOCHMASH Dmitry Semizorov.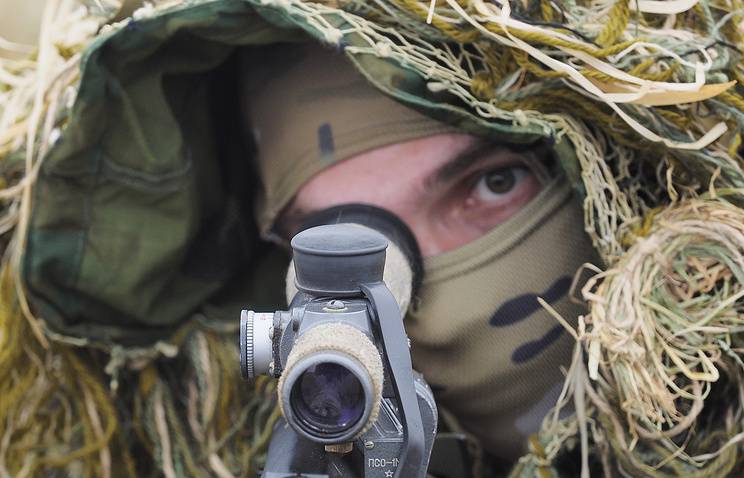 "Rifles passed state tests successfully. The work of the interdepartmental commission has already been completed, the letters have already been assigned, "reported Semizorov to Deputy Prime Minister Dmitry Rogozin.
The first batch will be transferred to the FSO.
"Already there is an order first, the first batch is small. It will go into military service at the FSO, and we are already working on serial deliveries, "he said.
"It will be two complexes (caliber) 7,62 mm and two complexes (caliber) 8,6 mm. By the end of 2017, the serial order will be directly, "said the head of the institute.
He added that 5 enterprises took part in the work on the complex, but the delivery will be carried out "through one window".
"TSNIITOCHMASH takes responsibility for the work of the entire complex, respectively, the state customer in the event of any unforeseen maintenance situations or scheduled repairs applies only to TSNIITOCHMASH, not spreading across all enterprises," Semizorov explained.
"This sniper complex was developed simultaneously with the cartridges, and is not inferior in anything to foreign counterparts neither in accuracy nor in firing range. The new rifles were immediately developed in conjunction with thermal night and day sights and a laser target designator, "he said
For the rifle, the 2 cartridge is created - regular and armor-piercing with the 7,62 caliber on 51 and 8,6 on 68, respectively. They are engaged in the production of Tula and Ulyanovsk ammunition plants. According to Semizorov, the armor-piercing patron surpasses foreign analogues in its characteristics by 25-30%.
He also stressed that the rifle is made entirely of domestic materials, "with the exception of the electronic component base in thermal imaging sights." For the base was taken rifle T-5000.